Why do we need a energy storage system?
Energy storage is one of the best solutions to reduce the utility cost without high infrastructure expense. It transforms the way that homeowners, businesses and utilities use power.
We are confident that energy storage system is also an astute investment which can effectively reduce the electricity cost, especially when you are facing financial pressure caused by contingency or force majeure like pandemic or bushfire.
Get access to energy independence and ensure the electricity supply even when the grid fails due to accidents.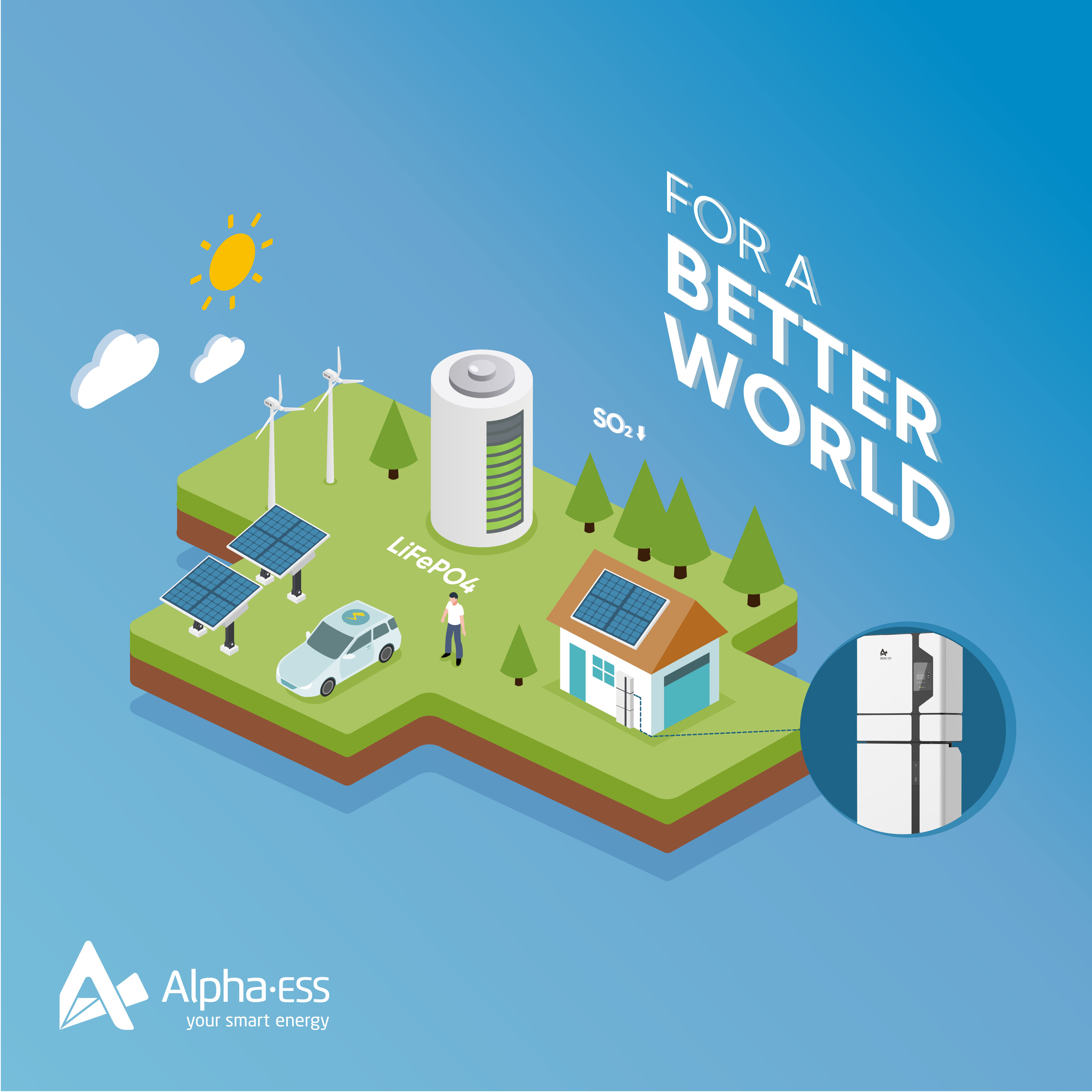 - Decreasing ecological footprint by storing renewable energy such as solar power
- Live a green life safe and sound by using LiFePO4 battery and totally cobalt free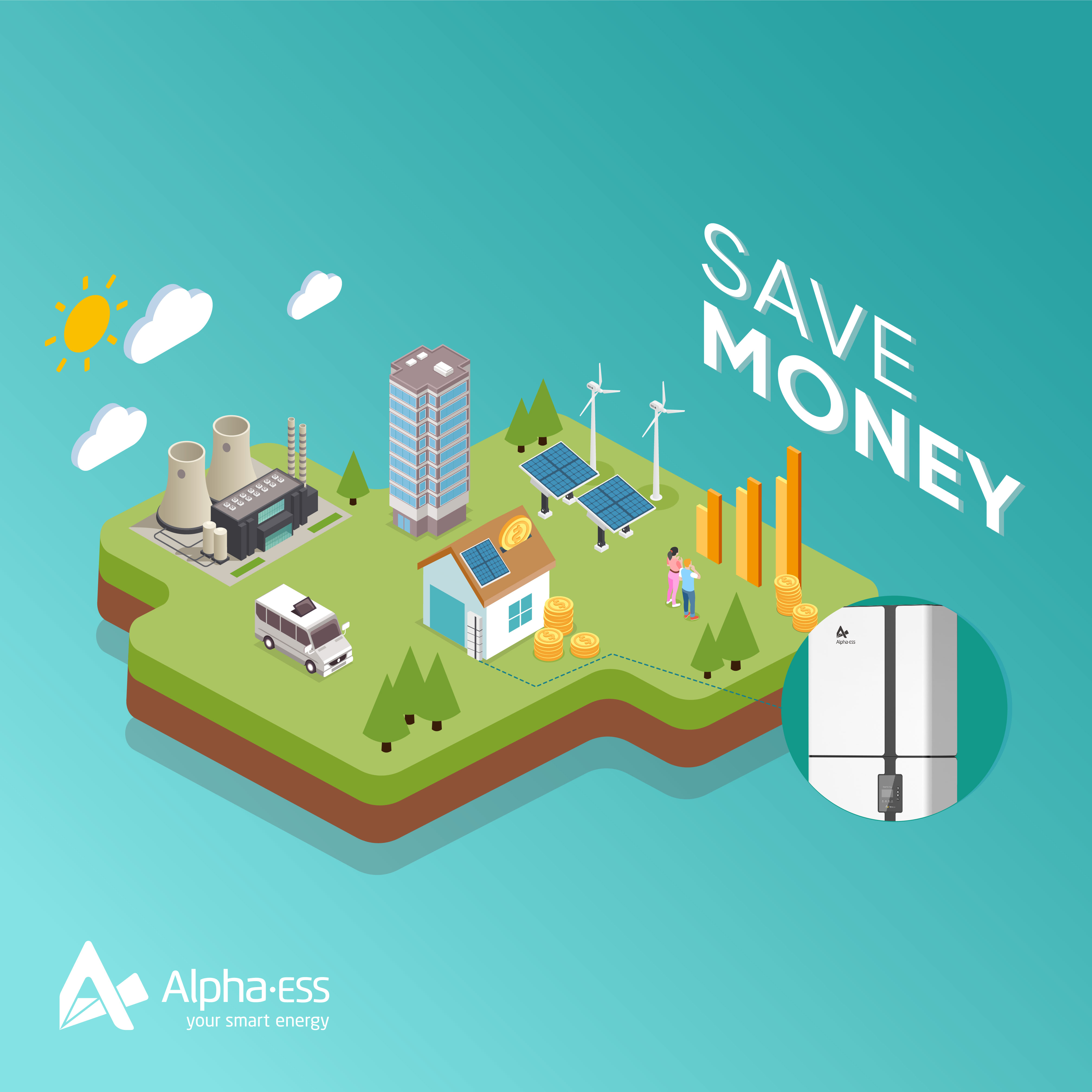 - By storing the surplus PV generation into a battery storage unit, you can maximize self-consumption and reduce your electricity bill.
- Reduce your electricity bill by storing electricity during off-peak time and shift energy to be used at peak time.
- Selling excess renewable energy to the grid or directly to other users in the micro grid
e.g.
In Australia, adding a 5.7-17.2 kWh battery to a 5 kW solar panel system can increase the amount of self-generated solar electricity the household consumes from 60%-100%.
——By AlphaESS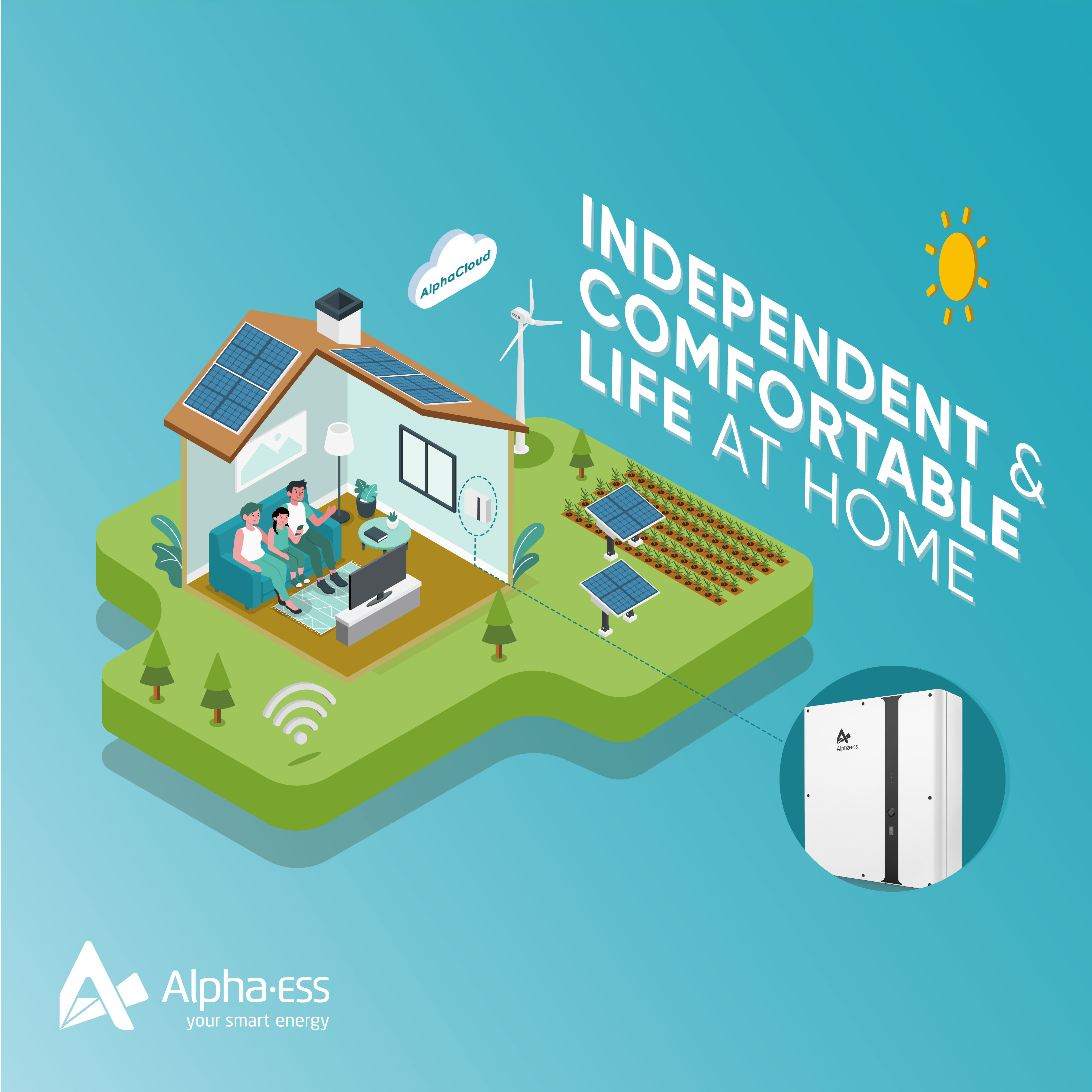 - Back-up power, never worry about blackouts
- Fully integrated home energy solutions
- Open platform for IoT (Internet of Things)