Wanna be a PROSUMER AlphaESS may be the one for you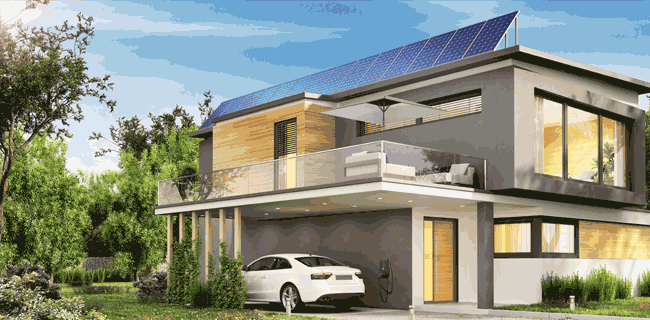 What is PROSUMER?
A prosumer is a person who consumes and produces media. It is derived from "prosumption", a dot-com era business term meaning "production by consumers". These terms were coined by American futurist Alvin Toffler, and were widely used by many technology writers of the time.
From the economic to the environmental, the monetary to the moral, there are real-world benefits of being a PROSUMER. So, let us generate the power from the sun into hot water and electricity and see why AlphaESS is just the one for you.
AlphaESS' got its reputation in the industry.
Despite the challenge posed by COVID-19, 2020 was the company's most successful year since it was founded. Compared to 2019, the number of energy storage systems installed by AlphaESS worldwide doubled in 2020.
Some of the achievements are:
Top 5 Global Residential ESS Supplier 2020
According to the IHS Markit Residential Energy Storage Index;
Top Brand PV in Australia 2020
As a result of a comprehensive survey carried out by EUPD Research among market intermediaries on brand awareness, satisfaction, customers' choice, and distribution.
The 4th on the TOP List in the overseas shipments of electrochemical energy storage 2020
Excluding the residential, as per CNESA (China Energy Storage Alliance)
Top 7 in German Energy Storage Market Share 2020
In Germany, AlphaESS' market share rose to over 4%, reaching 7th place among the largest storage providers - up from 8th place in 2019.
The achievements within the industry have been supported by AlphaESS' growing dynamic team based around the world, including Germany, Australia, China, the UK, Japan, etc., with the design and technical know-how to see any project through to the highest quality. The team combines this wealth of knowledge and experience in order to always remain up to date with the latest technologies, and as the industry shifted AlphaESS became expert team in electric vehicle chargers and portable power stations as well.
AlphaESS intensifies global project work
2020 was also a year of important projects for AlphaESS. In Myanmar, AlphaESS participated in 13 microgrid projects, through which remote villages can be connected to a secure power supply. In Myanmar, 2/3 of the population lived without electricity, which is the reason why the local government launched the world's largest rural electrification project - funded by the World Bank with 400 million USD. At "The SmarterE Europe", AlphaESS was recognized with the "The Outstanding Projects Finalist".
Innovation as a growth driver
The company's strong focus on research and development of new storage solutions continued in 2020 and was confirmed, among other things, by the internationally renowned award as a "Global Cleantech 100 company" (2020). The Global Cleantech list combines Cleantech Group research data with qualitative assessments from nominations and insights from a 91-member expert panel of leading investors and corporate and industry executives engaged in technology and innovation scouting. The award highlights the company's sustainable approach and innovation. Vision firm, AlphaESS is committed to making clean energy beneficial to 100 million people in ten years.
Strong growth in 2021
Current data implies a probability of double increase in sales of energy storage systems of AlphaESS 2021 and maybe even more. One prerequisite for this strong surge is that AlphaESS, as a full-range supplier, offers modular storage solutions for all requirements from its own source, ranging from 3kW - 500kW output and 2.75kWh - 10+MWh storage capacity, which can be individually dimensioned according to customer requirements. In addition, the product range is also supplemented with useful additional components.
This year, AlphaESS launched several new energy storage systems covering 1kWh portable power station to 30kW hybrid PCS solution. Moreover, a wall box is released firstly in Germany, combined with e-charging stations, in order to compete in the worldwide EV market.
Discover more: https://www.prnewswire.com/news-releases/alphaess-rolling-out-new-products-and-programs-at-smart-energy-conference--exhibition-2021-301290591.html
Be a PROSUMER
Nowadays more and more people become increasingly aware of the effects of climate change. Renewable energy technologies such as solar panels, electric vehicles, and storage systems are coming to the forefront of the carbon emissions debate. Let's be a PROSUMER and choose renewable energy with an efficient storage system for your business or home.
From CONSUMER to PROSUMER, an Alpha ESS is just what you need.
For more information: https://alpha-ess.com/Web/Product.aspx