Understanding Solar Terminology: What is a Hybrid-Coupled Energy Storage System?
A Hybrid-Coupled energy storage system is a combination of the AC and DC-Coupled. For those who have already installed PV systems for the home, the hybrid system enables them to expand the PV arrays by connecting more panels directly to the hybrid inverter and add a battery system to make the best use of PV, that's so-called the "Retrofit". And for those who have no PV before, it can be installed directly together with PV panels and turn oneself from a Consumer to an absolute Prosumer just in one day.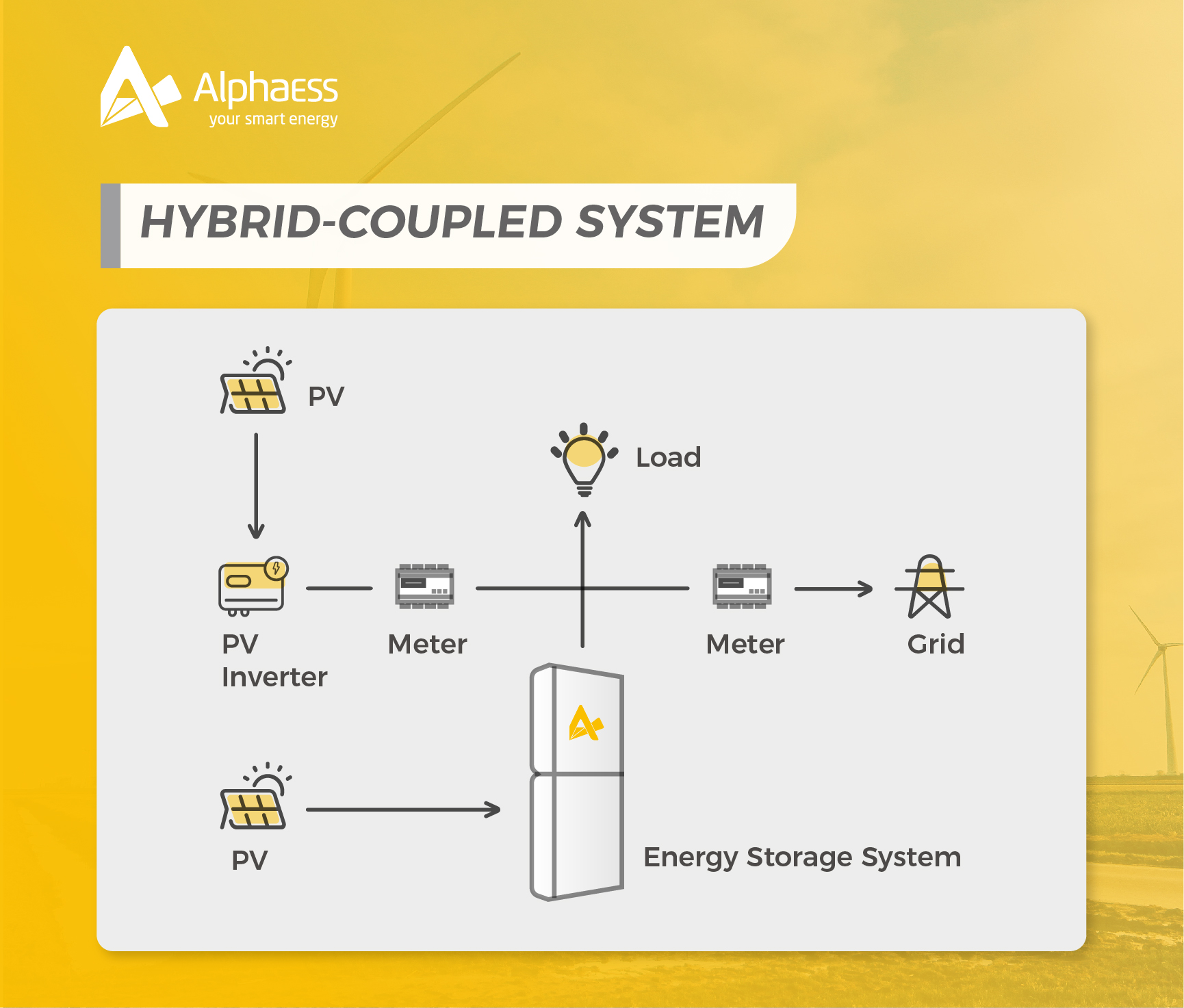 Thanks to these features, the battery systems hybrid coupled have themselves prominent in the market and the AlphaESS #SMILE5, is one of these flagship products. Thanks to its VPP value stacked, this 5kW/2.9-80kWh energy storage system has undoubtedly to be proved one of the best choices for householders.
Discover more about AlphaESS SMILE5
https://www.alphaess.com/smile5-5kw-residential-energy-storage-system