Launch of Alpha ESS Energy Storage Product in South Australian Market
AlphaESS held a public press release at Adelaide Oval on Monday
This is the official launch of AlphaESS energy storage products since the confirmation last week that Alpha ESS had joined the SA Home Battery Scheme exclusive period.
Battery systems that are or will be manufactured/assembled in the state have been given a head-start for the subsidy, which is up to $6,000 per instance. Battery systems from other manufacturers won't get a look-in until the beginning of next year.
AlphaESS has signed an agreement with the South Australian Government that will see the company begin battery manufacturing in Adelaide - creating more than 100 new local jobs.
AlphaESS will initially manufacture battery storage systems in partnership with Minda Disability Support Services, later moving to a dedicated facility. Minda Commercial Enterprises will also handle recycling of packaging as well as electronics and batteries at end of life and AlphaESS will use Minda Commercial Enterprises' extensive warehousing, logistics and dispatch services.
By 2020 AlphaESS plans to manufacture more than 8,000 units of their SMILE 5 batteries in Adelaide per year.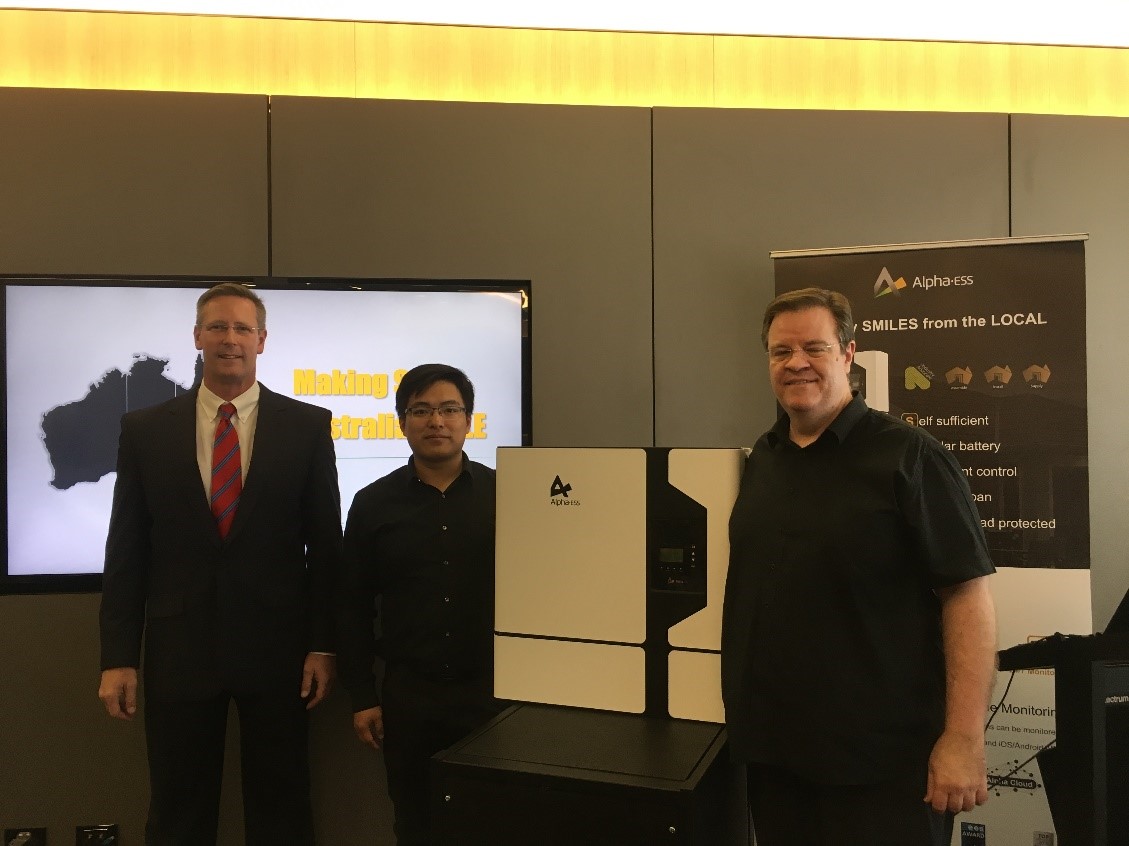 Left: Minister for Energy and Mining, the Hon Dan van Holst Pellekaan; Middle: Alpha ESS Australia Managing Director Dr Dong Lin; Right :CEO of Smart Energy Council John Grimes
Minister for Energy and Mining, the Hon Dan van Holst Pellekaan attended the event and said the announcement was good news for energy consumers and job seekers.
"Following the establishment of the State Government's $200 million home battery grant and loan scheme, Alpha ESS has moved to set up manufacturing operations in our state," said Minister van Holst Pellekaan.
"This is great news for South Australians who want to install a home battery to store their renewable energy and will help drive down costs for all consumers.
"It's also great news for South Australian job seekers who will benefit from the creation of hundreds of jobs."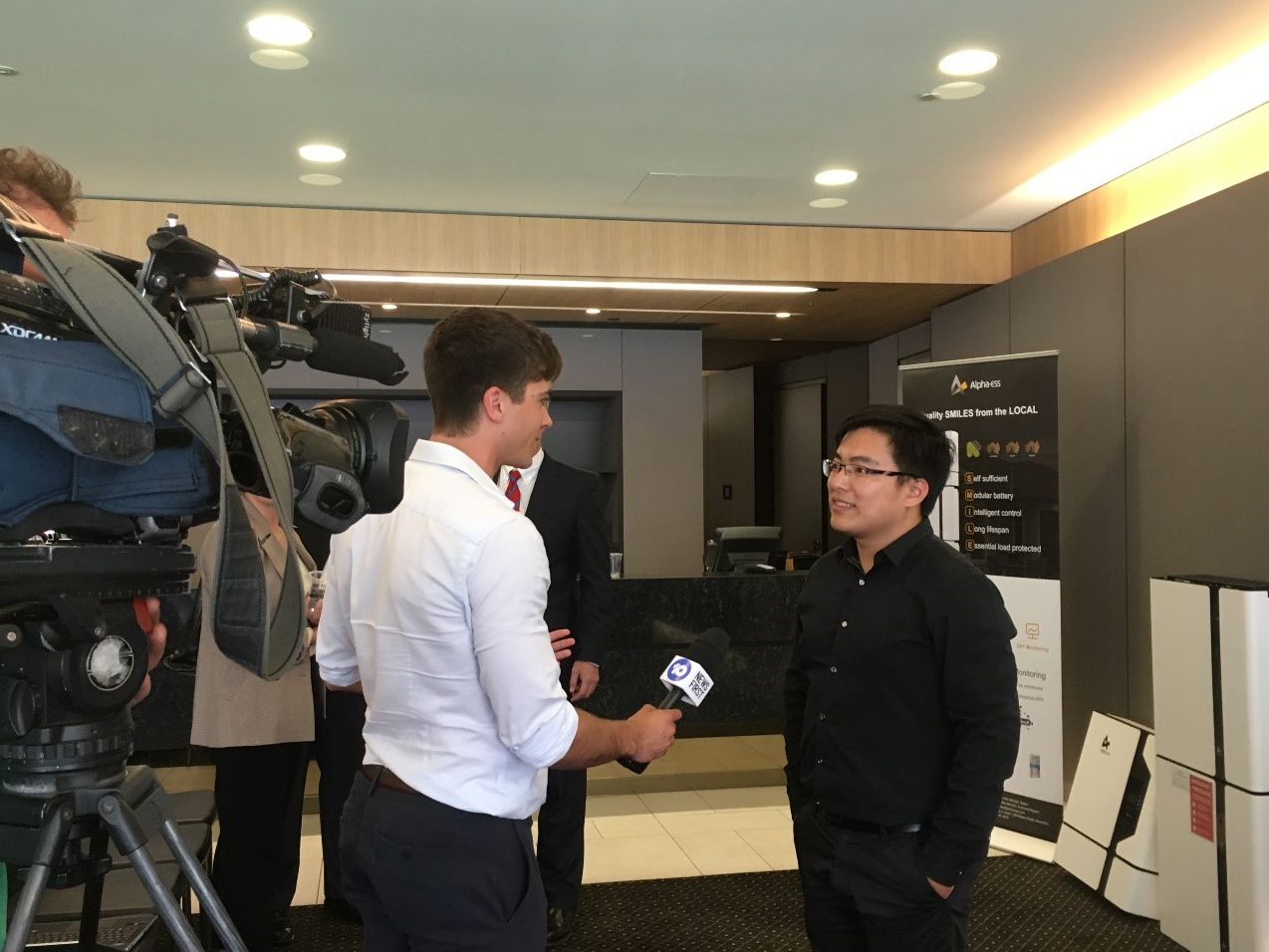 Alpha ESS Australia Managing Director Dr Dong Lin spoke with great confidence and assured that the HBS approved products would provide consumers with greater choice during this period.
"This will provide ongoing work opportunities for South Australians with disability," said Dr Dong Lin. "This is a perfect fit with our commitment to world's best social and environmental outcomes."
The user can click on the date control in the upper right corner to query the power data of a certain day.
The graph supports the zoom function for a certain period of time.
System settings include charge and discharge settings, Backup Box, dry node settings
Enter the message title, start time, and end then click 'search" to view.
Click the "delete and view button" in red to delete the line or view the detailed information of the line.