AlphaESS Unveils Safe and Reliable Energy Storage Solutions at K.EY Exhibition in Italy
Rimini, Italy, Mar. 24, 2023 -- AlphaESS, a world-leading provider of energy storage systems for residential and commercial applications, is thrilled to take part in K.EY - The Energy Transition Expo in Rimini, Italy from March 22nd to 24th, 2023. As a premier event in the energy sector, K.EY provides an excellent opportunity for businesses to showcase their latest innovations to a global audience. AlphaESS is leveraging this event to unveil its latest energy storage solutions, featuring SMILE-G3 and STORION-H30 which address the growing concerns of energy security in the European market for residential and commercial applications.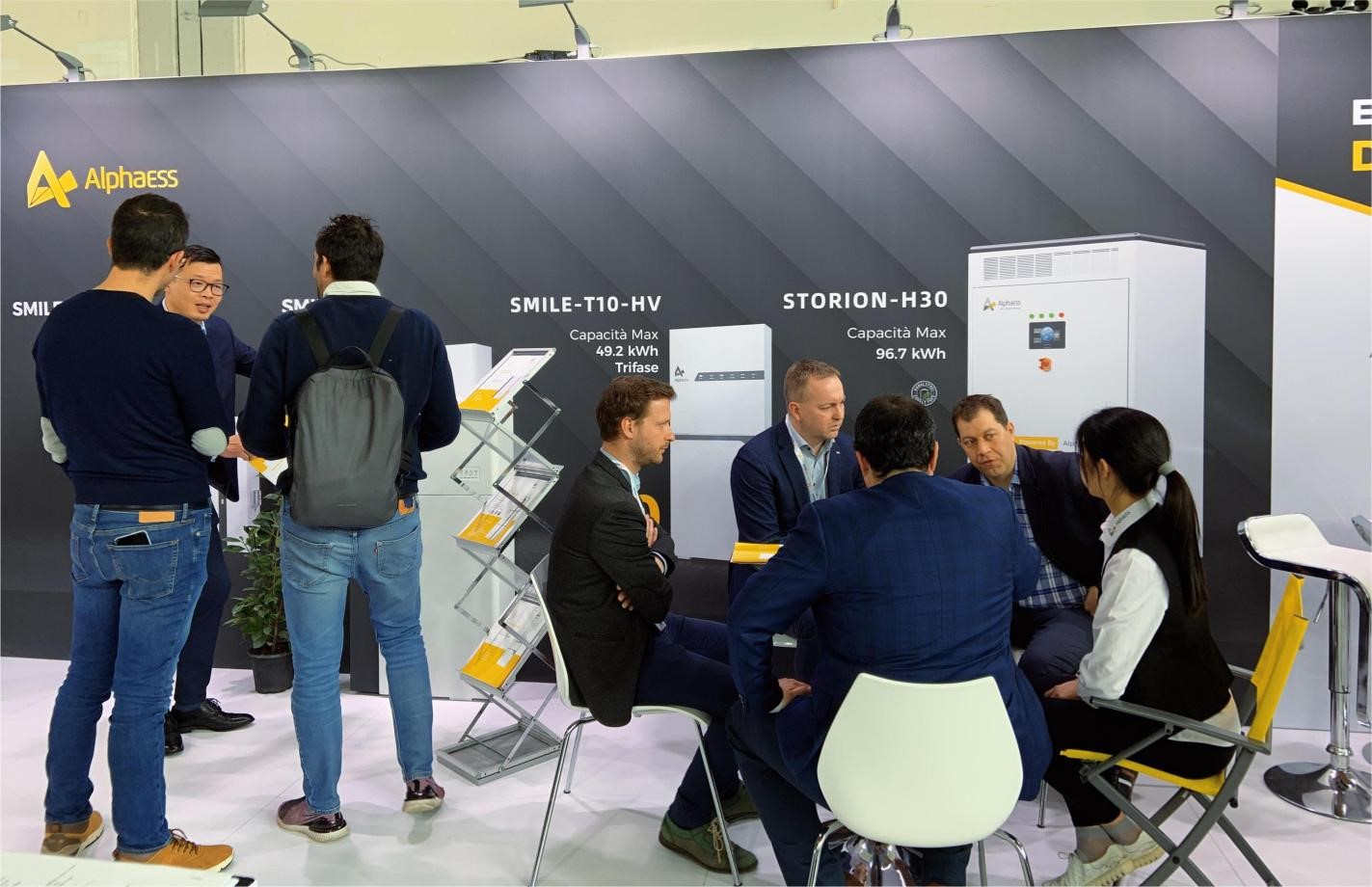 Your Partner in Energy Security - Secure Your Home & Business with AlphaESS
As instability in the global political and economic climate increases concerns regarding energy security, the demand for energy storage solutions has been increasing significantly throughout Europe. Italy has become a critical, strategic region for AlphaESS and one of its primary focus geographies this year. With over 20,000 visitors and more than 400 exhibitors worldwide expected to attend the K.EY exhibition, it presents an exceptional opportunity for AlphaESS to demonstrate its latest solutions, innovations and achievements.
All the systems on display can be connected to a Virtual Power Plant (VPP), among which SMILE-G3 (5kW/10.1-60.5kWh) and STORION-H30 (30kW/Max. 96.7kWh) also support off-grid operation, enabling customers to reduce their energy costs, increase energy security and even attain independence from the traditional electrical grid.
Safe, Reliable and Scalable: SMILE & STORION Series Are Ready to Help You
At the exhibition, AlphaESS is displaying all of its best-selling systems including SMILE5 (5kW/2.9-80kWh), SMILE-T10-HV (10kW/8.2-49.2kWh), SMILE-G3 and STORION-H30. These systems use LiFePO4 cells exclusively, to provide the safest and most reliable energy storage solutions for residential and commercial use.
The AlphaESS SMILE-G3 features 200% PV input power, with a Grid-Forming function ensuring reliable operation during power outages. The SMILE 5 boasts a modular design that supports multiple battery options and is compatible with DC/AC/hybrid-coupling connections, while SMILE-T10-HV provides a three-phase output and allows for a high PV ratio. At the same time, the STORION-H30 outdoor cabinet offers an advanced air-cooling system that allows for high-power output and programming tailored to the needs of small businesses and commercial buildings.
Building on the success of last year's exhibition, AlphaESS is proud to be part of the new K.EY and looks forward to engaging with all the industry leaders, influencers and stakeholders to discuss the future of renewable energy.
About AlphaESS
Founded in 2012, AlphaESS is a leading global energy storage solution and service provider. The company specializes in residential and commercial applications and delivers high-quality products and fit-for-purpose solutions. Currently, AlphaESS has 15+ subsidiaries providing local services and 90,000+ systems actively running in 80+ countries, enabling millions of people to enjoy reliable, accessible and clean energy.