AlphaESS Ranks No. 1 in Australia's Energy Storage Installations with 23% Market Share in 2022
Melbourne, Australia, Jun 05, 2023 — AlphaESS has solidified its position as a market leader, capturing a substantial 23% market share of 2022 installations, ranking No.1 in Australia's energy storage sector. This achievement has been outlined in the recently published 2023 Battery Market Report by SunWiz.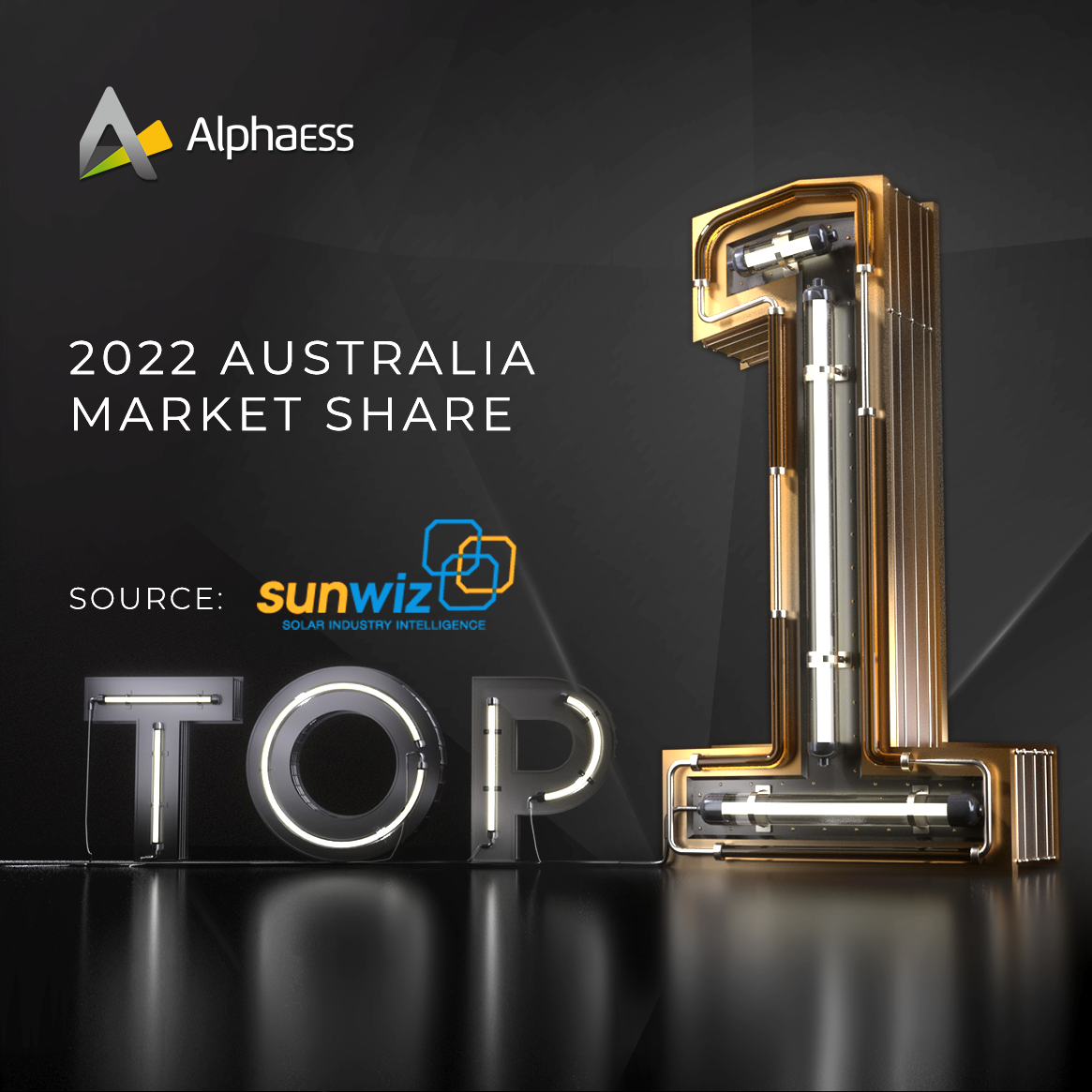 Since its establishment in 2012, AlphaESS has demonstrated significant growth, leveraging its robust research and development capabilities and manufacturing strengths. The impact of AlphaESS has been global, with over 90,000 energy storage systems installed in over 90 countries and regions worldwide, a testament to its industry-wide recognition and consumer trust.
Australia has been a forerunner in recognizing the importance of clean energy, and AlphaESS is proud to be an integral part of this transition. Through strategic collaborations with various Australian partners across the residential, commercial, and industrial sectors, AlphaESS has made a considerable contribution to the country's energy storage market.
The recognition by a professional industry agency like SunWiz validates AlphaESS's strategic efforts and highlights its significant role in the energy industry. Fueled by this success and the continued support of its partners, AlphaESS is committed to maintaining its growth trajectory and will continue to aid the energy transition and play a key role in regenerating Australia's energy landscape.
About AlphaESS
AlphaESS is a leading global energy storage solution and service provider. The company specializes in residential and commercial applications and delivers pre-eminent products and fit-for-purpose solutions. With 15+ subsidiaries globally, AlphaESS brings reliable and clean energy to millions worldwide.
About SunWiz
SunWiz is an independent expert solar consultancy that provides strategic services to Australian solar businesses and governments and helps solar businesses be more profitable by providing strategic intelligence and services that help fill in the gaps in project development.