Alpha Kitty Debuted at SNEC 2021
On June 3rd - 5th, the 15th SNEC International Photovoltaic and Smart Energy Exhibition was held in Shanghai New International Expo Center. During the three-day exhibition, the foot traffic and enthusiasm visitors showed on AlphaESS' booth were unabated. As the mascot of AlphaESS, Alpha Kitty became the focus of the audience.

In retrospect, the industry and the media have been amazed by AlphaESS' performance, such as the full range of products, scene-based display, upcoming new products, recognition by authorities, informative insights from big names in the industry.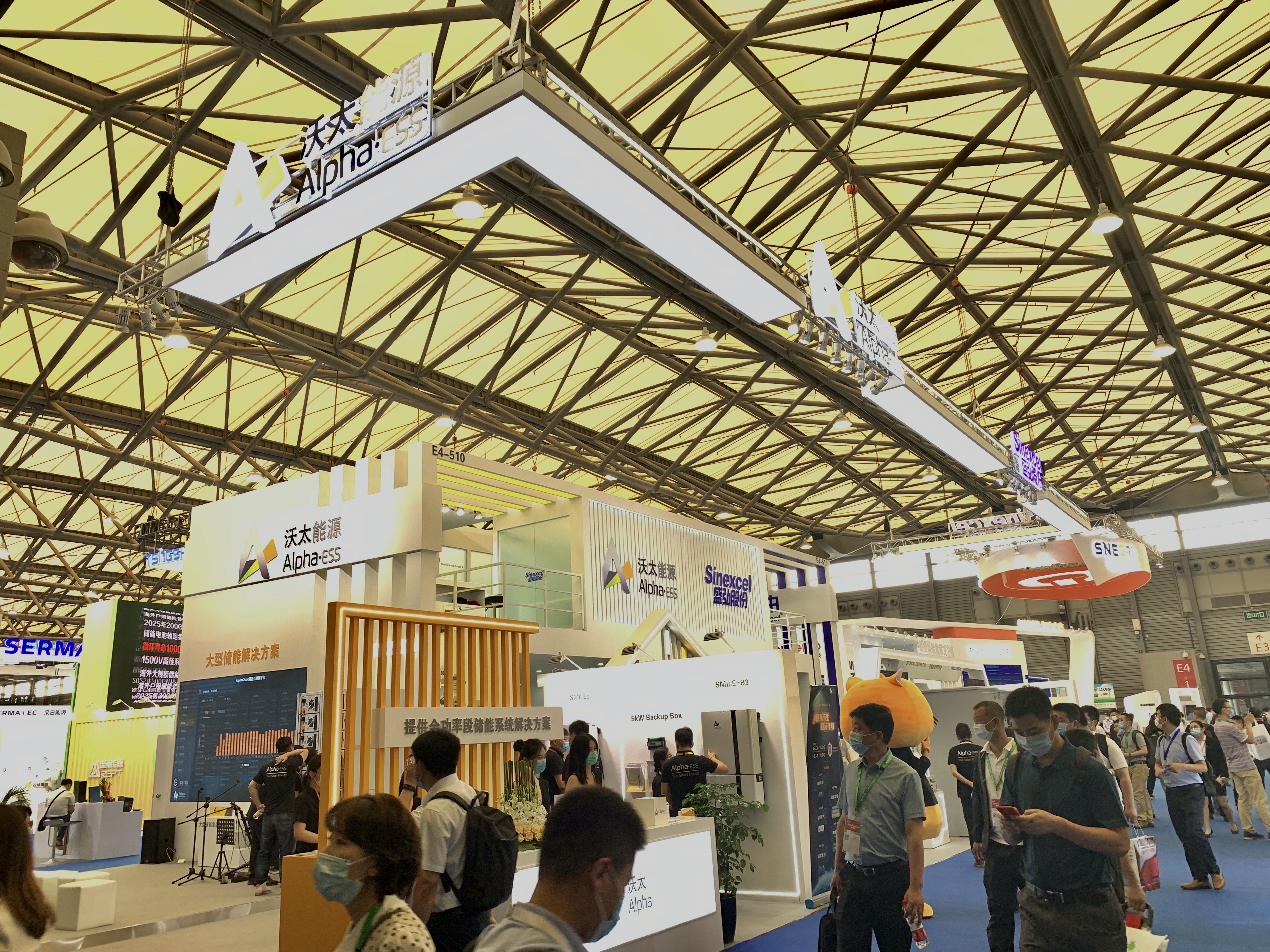 1. Upcoming products

Several upcoming energy storage systems that will launch around the world are covered here, from 1kWh portable power station to 1500V energy storage solution, everything the market needs.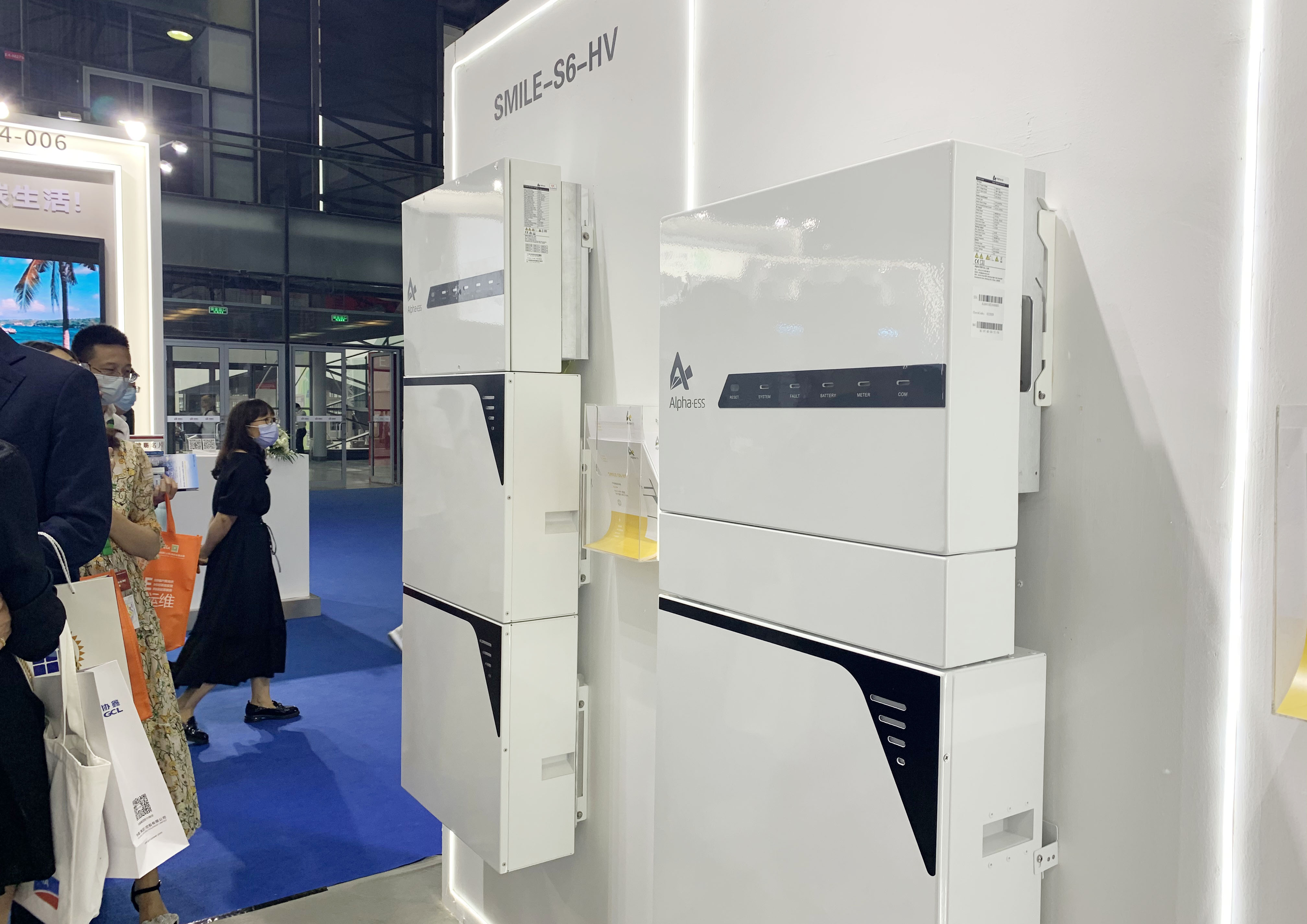 Neil WANG, AlphaESS global product director, and Josh DENG, AlphaESS international sales director hosted the new product launch conference during the expo and shared the details of 1500V energy storage solution and residential systems including 6kW/10kW high voltage battery system and 3kW AC-coupling energy storage system designed for retrofitting market respectively.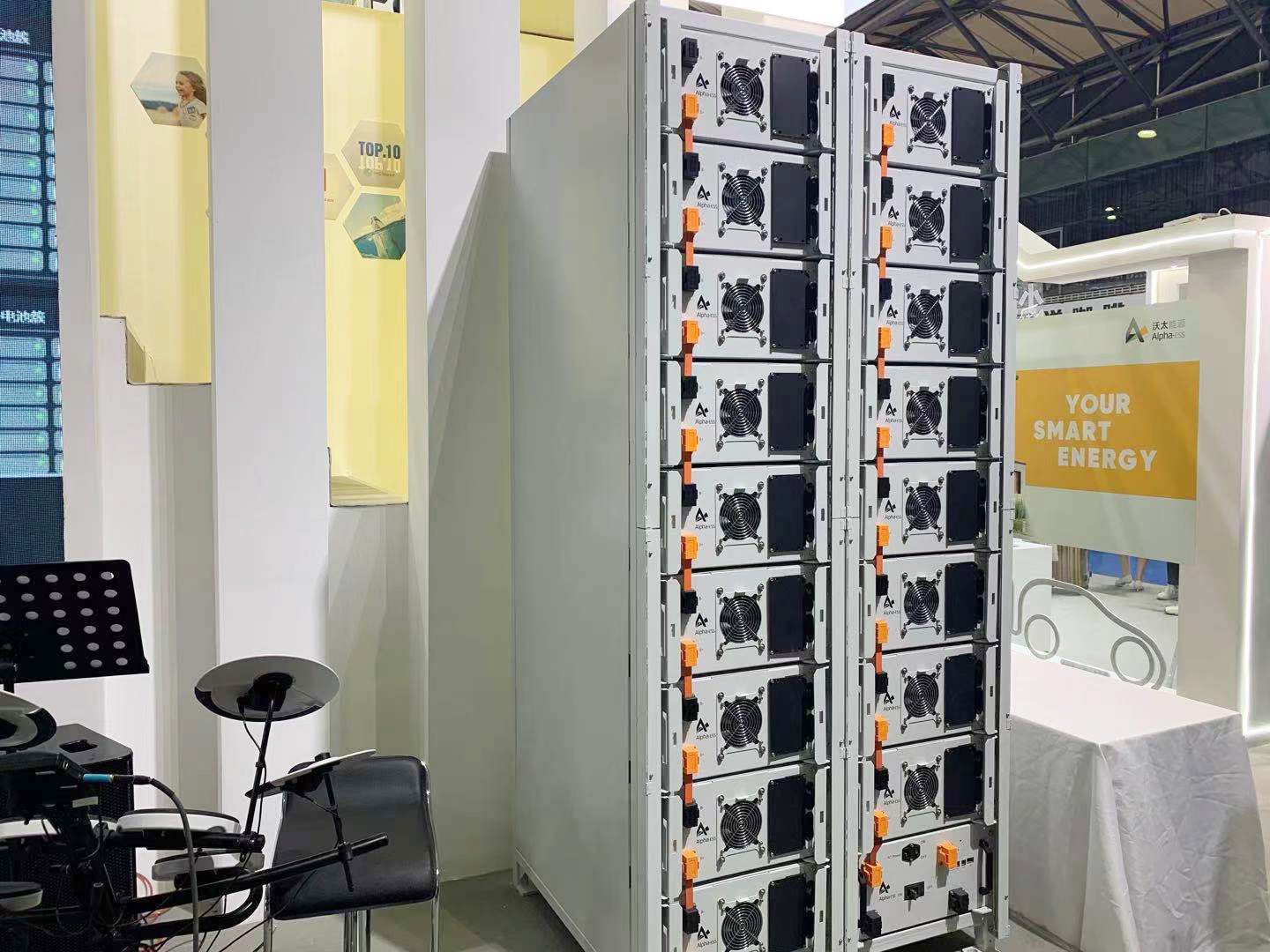 2. Recognition by authorities

SGS and TüV Rheinland issue North America (UL9540) and (UL1973) certification for SMILE-SP9.6 & SP7.6 energy storage system and SMILE-BAT-8.2PHA energy storage batteries in SNEC 2021.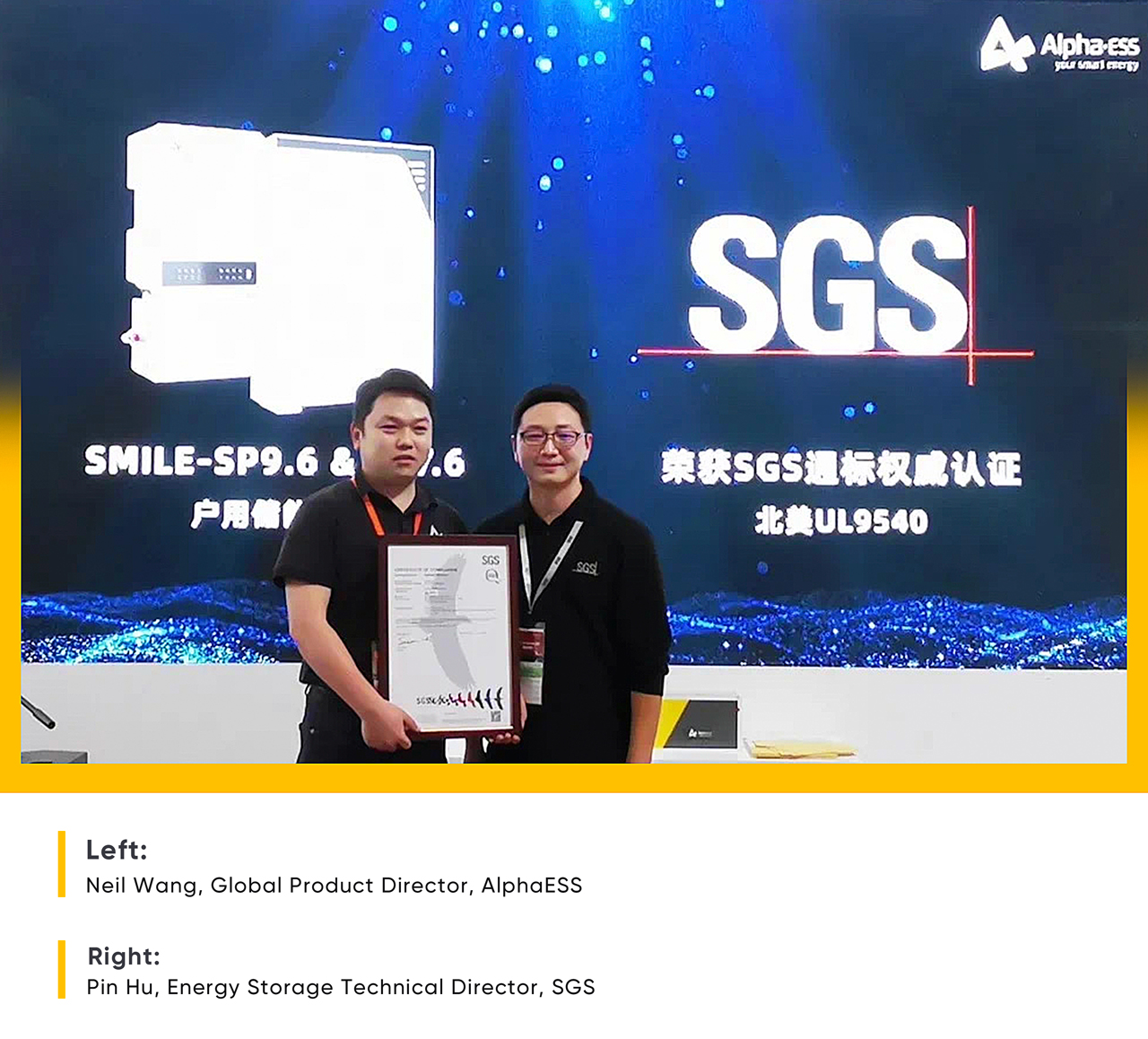 As an important energy storage market globally, North America has an extremely high requirement for the quality of inverters and batteries, as well as more demanding requirements for safety and compliance concerning the entire energy storage system. Famous for its stringency, the North America (UL9540) certification passed by the SP9.6 & SP7.6 systems this time is one of the most authoritative safety certifications around the world. It is highly recognized in the North American market and even the global market.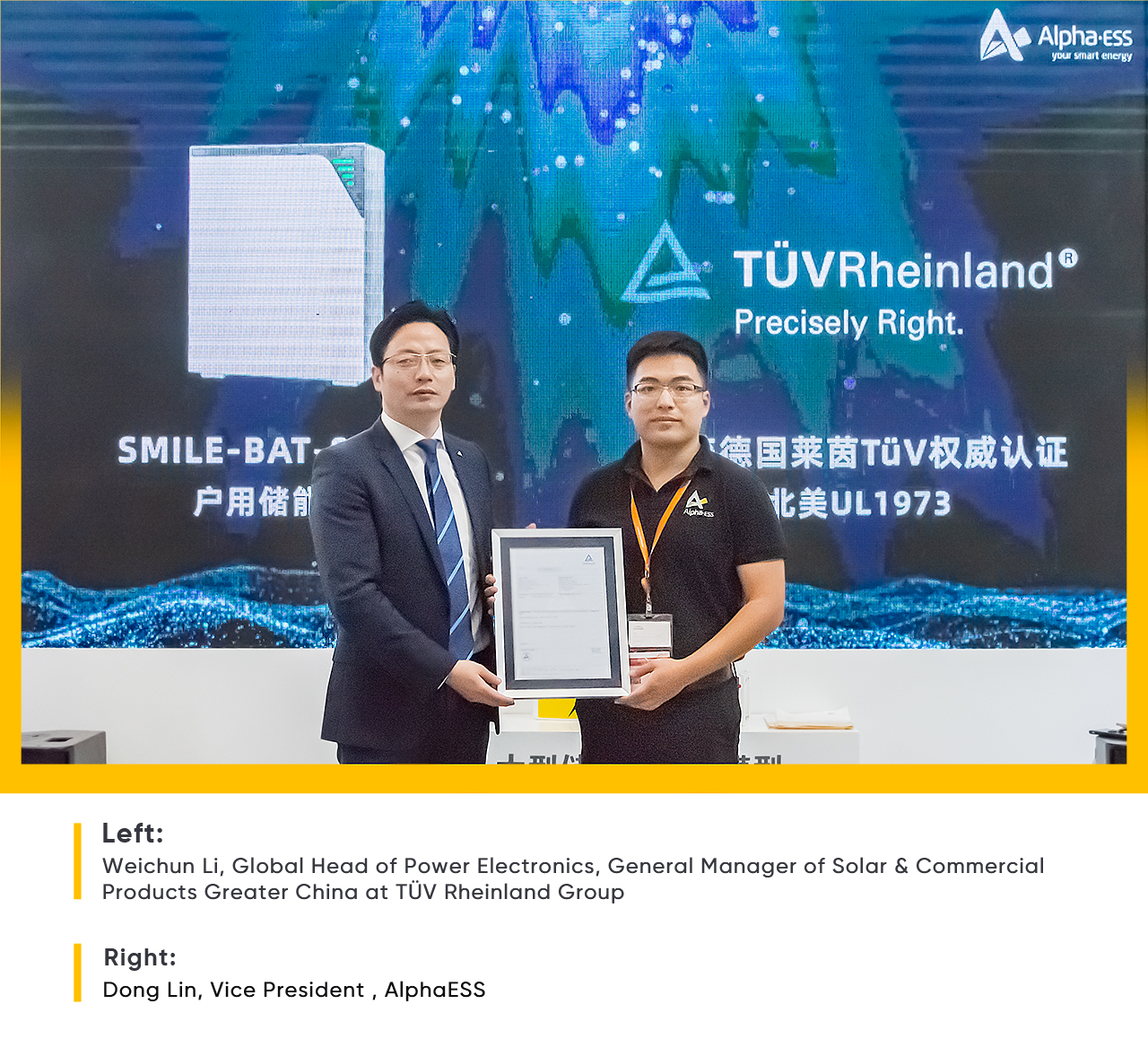 UL1973 is the safety standard for energy storage batteries in North America, which is more stringent than the International Standard IEC 62619. The scope of UL1973 standard covers all kinds of batteries used in the energy storage systems, photovoltaic, wind energy, backup power supply, and telecom base station, and includes structural evaluation and test evaluation of energy storage system. UL1973 standard has strict requirements on the test of energy storage batteries, especially the thermal spread test, which can test the phenomenon and result of thermal runaway of the product. The energy storage battery passed the test by UL1973 standard demonstrate it has a higher safety level.
Dr. Dong Lin, vice president of AlphaESS, said: with the recognition of TÜV Rheinland and SGS, 'Alpha-made' will keep on trying to be the best energy storage system provider in the industry!
3. The First Energy Storage Round Table Conference
AlphaESS invited six big names in the industry to join the round table conference. At the meeting, the host Mr Fulong ZHANG , President of International Energy Network (IN-EN.com), Mr. Feng YU, Chairman of Higee Energy, Mr. Xiaobo FAN, General Manager of Sinexcel Electric Energy Storage Micro-grid Division, Mr. Ge ZHU, Founder and Editor-in-Chief of PV Box/Energy Box, Dr. Youmin RONG, IHS Markit Chief Analyst of Battery and Energy Storage and Mr. Yu LIAO, Vice President of AlphaESS and Dean of AlphaESS Research Institute shared their insightful perspectives about the destiny of energy storage to achieve carbon neutral.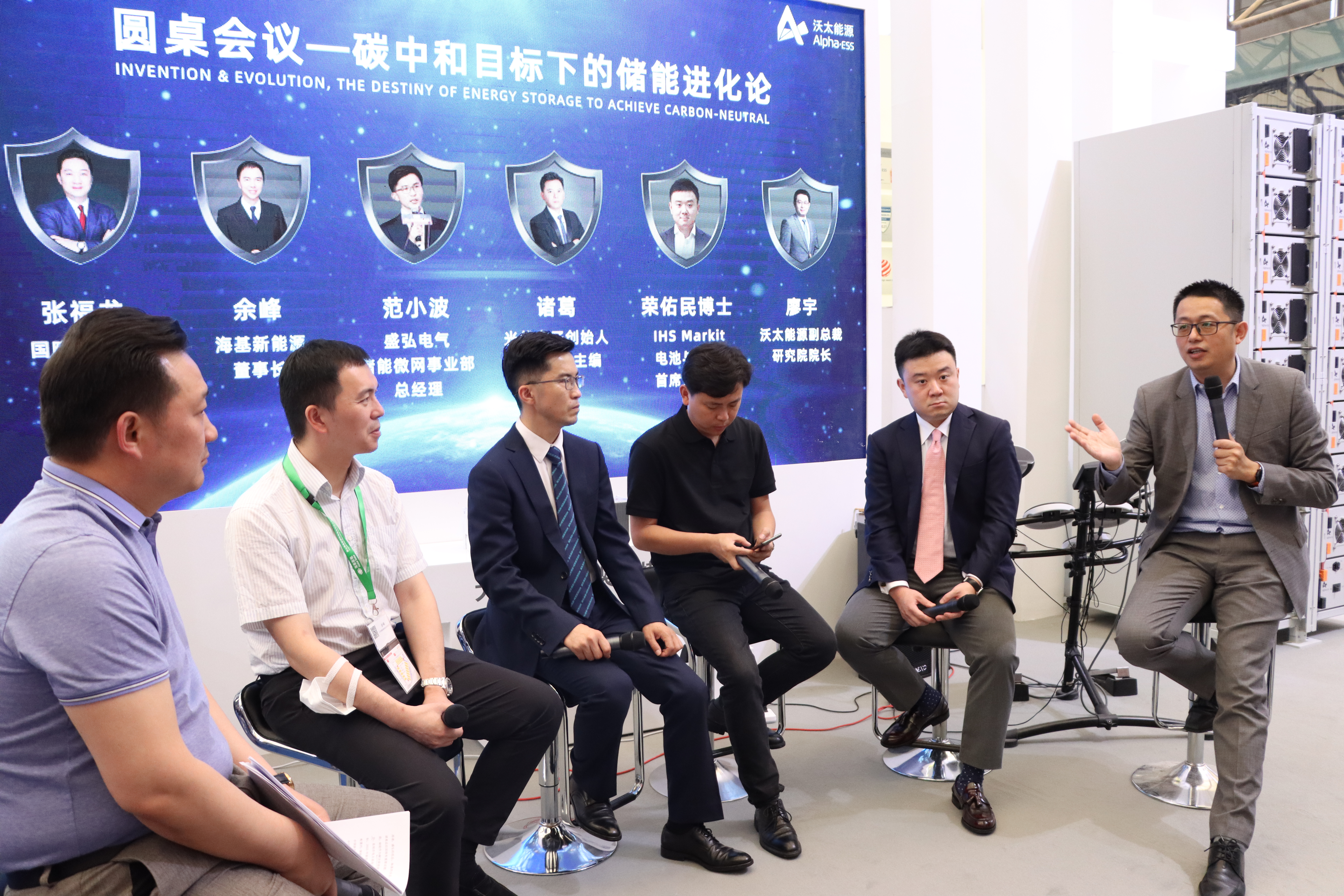 Six experts from different perspectives were discussing the rationality of the new energy industry and expressing imagination about the application scenarios of energy storage to achieve carbon neutrality.

4. SNEC Top Ten Highlights

On June 5th, at the SNEC Top Ten Highlights Award Ceremony, AlphaESS' "Ghana 1MW, 2.5MWh Micro-grid Project" won the SNEC Top Ten Highlights Megawatt Emerald Award.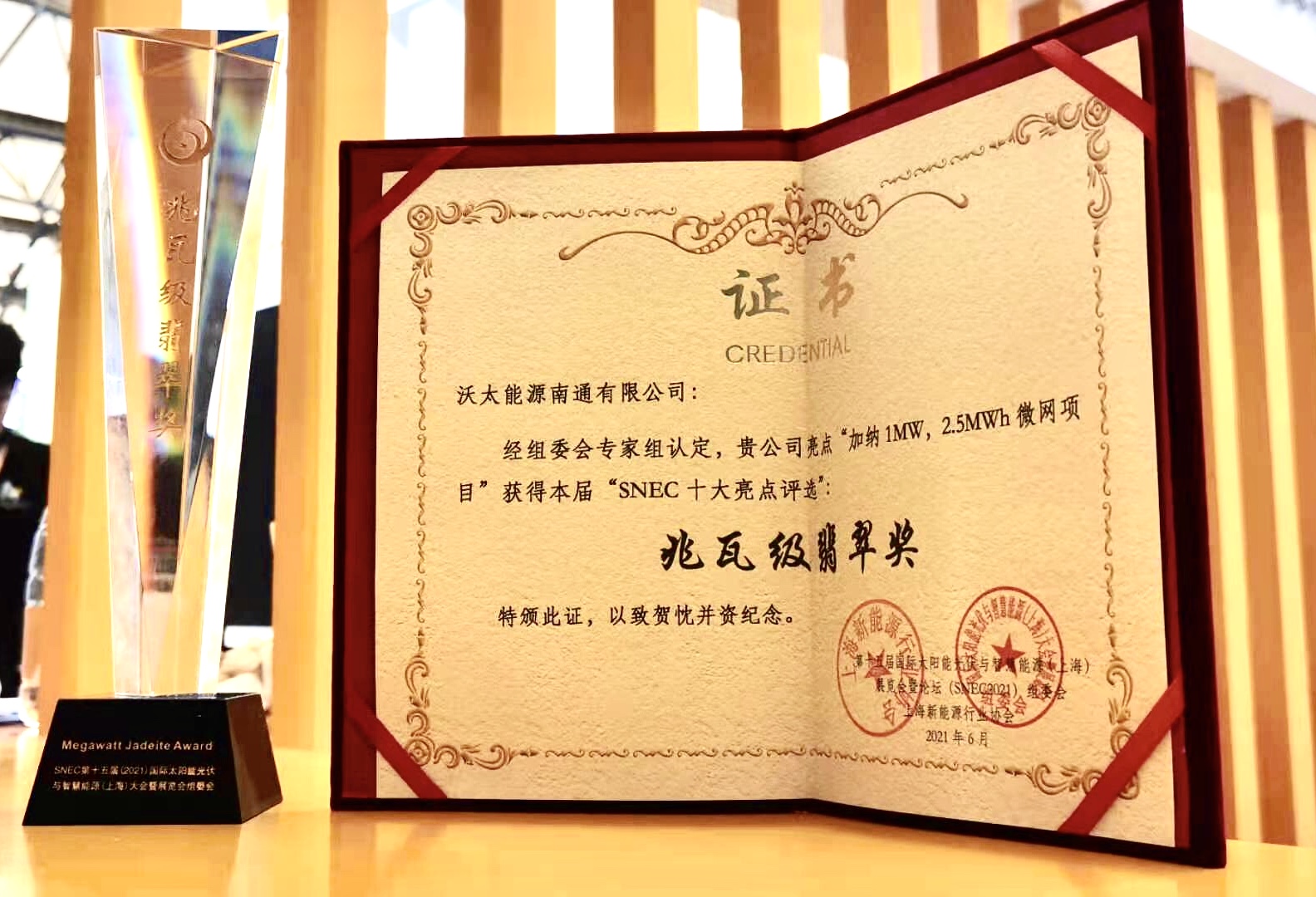 The Ghana Commercial Bank and its surrounding project sites, which have installed 1.14MW of photovoltaic, are equipped with an AlphaESS energy storage system that can work On/Off-grid due to unstable power grids and occasionally rainy weather. The operation mode ensures the power supply within the region and realizes that the power supply from traditional power channels cannot be obtained stably. Meanwhile, it adopts clean energy, reduces the burning of traditional coal, and achieves the goal of green and environmental protection.
SNEC 2021 has now come to an end. From 2020, life has been difficult and most unforgettable. In the post-pandemic era, it means so much for us to be able to meet and hug our friends and peers and talk with them in person. AlphaESS will continue to build on the past and move forward on the road of providing smart energy solutions for the world to achieve carbon neutrality. We are determined to become the most trustworthy enterprise for users and customers.

Farewell to SNEC 2021, looking forward to SNEC 2022!

Alpha Kitty will be back!