All about AlphaCloud
What is AlphaCloud?

AlphaCloud is a virtual platform for customers to monitor their AlphaESS system via Web and app.

Monitoring in real time
Your home energy, like PV generation, load consumption, battery SOC, daily feed-in and grid consumption, can all be monitored. AlphaCloud also supports remote firmware update, parameters control setting and VPP realization.

With Alpha Cloud updates, Alpha system continues to improve over time.

Manage your system from anywhere in the world with 24/7 mobile monitoring.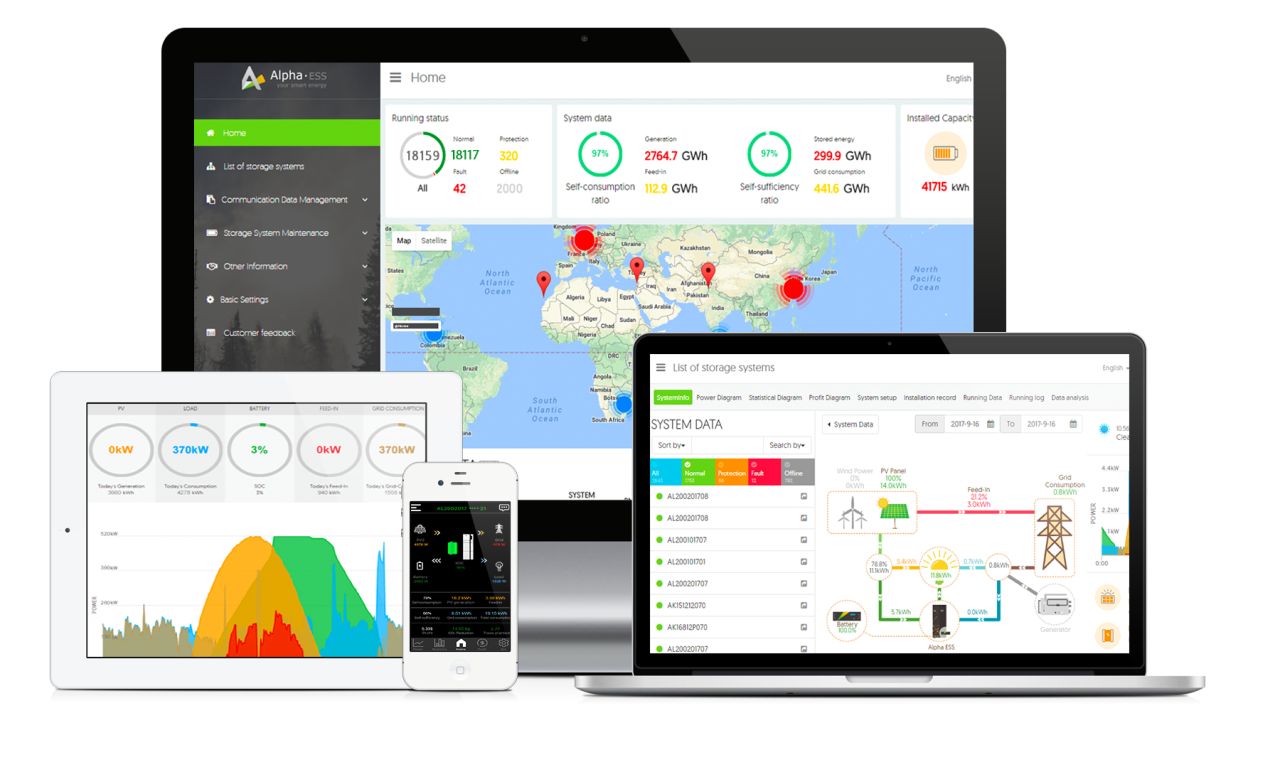 What kinds of functions of AlphaCloud that you may not know?

1. Charging / Discharging time schedule
You can set the charging and discharging time of the AlphaESS storage system for a daily circle. When the setting has been confirmed, the system will work strictly according your timetable.


2. Real-time power diagram
You could monitor the operation of the energy storage system and the electricity produced by solar panels in real time. Apart from that, the feed-in amount, load consumption and grid consumption could be displayed in the same line chart.


3.Historical data summary (monthly/yearly/since installation)
You can also view the historical data in statistical diagram. The data within a certain duration (a month, a year or since installation) will be summarized into a histogram for you.
4. Prediction
AlphaCloud provides users the energy consumption prediction according to their past energy curve, as well as the weather forecasting to predict future PV generation of the system for each home.
5. AI Algorithm
Integrated with advanced and intelligent strategy algorithms, AlphaCloud improves system performance, carries out diversified integration and conducts a multivariate complementary in centralized management and scheduling on regional power.
6. Worry-free
Safe operation with built-in system protection mechanisms
Prompt response to any problems with remote diagnostics
Local technical support
7. Free Upgrades
It is easy to update your system online or via USB drive and keep up with the evolving future of energy.
Also, you can have lifelong free access to monitoring via Web and APP.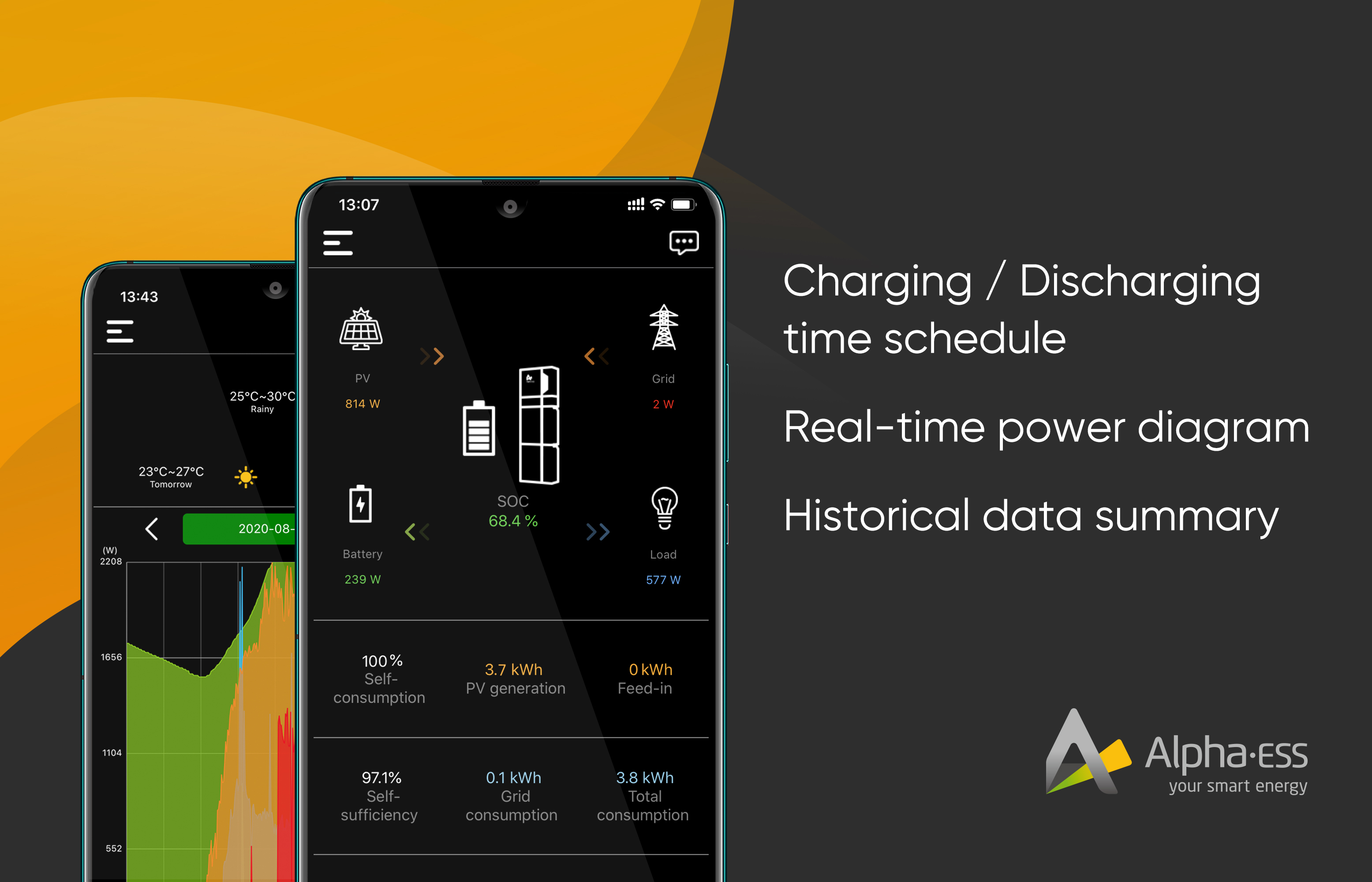 How is your PV and AlphaESS working in the house?
Here we got a clip to illustrate the energy curves and AlphaESS working status of a normal family.
When does the PV start generating electricity? How does battery cover the energy need? How much energy we need from the grid?
Maybe you could find the answer here!