AlphaESS Reveals Its New Modular Portable Power Stations Equipped with LiFePO4 Batteries at CES 2023
LAS VEGAS, Jan. 16, 2023 -- AlphaESS, a leading global energy storage solution and service provider, unveiled its Gen 3 portable power stations consisting of a variety of swappable batteries that enable customers to DIY their own portable batteries according to their needs.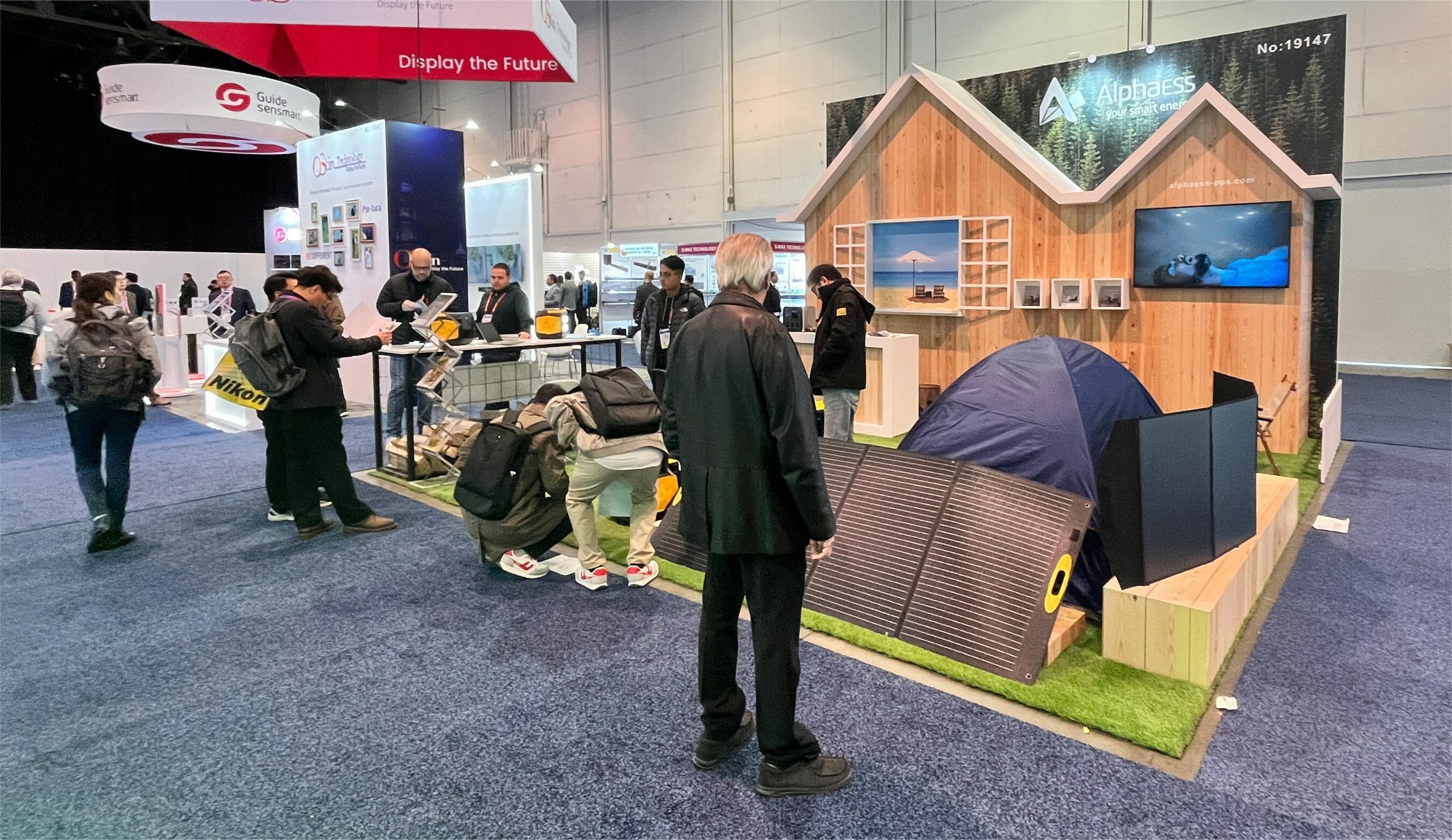 Modular Portable Power Stations for Camping and Off-grid Adventures
At the CES expo, AlphaESS debuted a new series of products this year – Modular Portable Power Stations with variable capacities from 292Wh to 1,168Wh. By providing a plug-and-play kit, the idea is for customers to be able to design for their specific needs. This new product features 2 slots in the back to insert battery packs, which would come in handy when camping with a group of people. Individuals can grab a battery pack to juice up their own devices. "We try to empower our customers to create their own configurations and make the customization process much more interesting." Said Alex Lin, head of the AlphaESS Portable Energy Storage Business Unit. The product can be monitored independently on the AlphaCloud platform and fully charged in just 1.5 hours via a wall socket; the transformation to using LiFePO4 batteries also greatly prolongs its lifespan.
BlackBee 2000 and BlackBee 1000 - Backup Power for Emergency
The BlackBee 2000 (2,203Wh/1,600W) and BlackBee 1000W portable power station (1,036Wh/1,000W) are great backup power sources in case of a short-term power outage. The BlackBee 2000W portable power station and 300W solar panels were launched successfully on Kickstarter in 2022. The BlackBee 2000 offers a wide range of port options, including four AC outlets, four USB-A ports, two USB-C ports, two DC ports, two wireless charging pads and a car port, 15 outlets in total. It also comes with two built-in MPPT controllers for faster solar charging. In addition, the BlackBee 2000 boasts automotive-grade chips which allow it to operate faster and more accurately than those using standard commercial chips.
The BlackBee power station 1000W weighs only 22.5 pounds. Equipped with 12 outputs, it supports pass-through charging and can keep a refrigerator running for almost 8 hours without noise.
About AlphaESS
Founded in 2012, AlphaESS is a leading global energy storage solution and service provider. The company specializes in residential and commercial applications delivering pre-eminent products and fit-for-purpose solutions. With 15+ subsidiaries around the globe, AlphaESS provides local services for 90,000+ systems actively running in 80+ countries, improving people's access to clean energy worldwide.
Having celebrated its 10th anniversary last September, AlphaESS is expanding its global footprint from Europe, Australia and China to the United States, paving the way for ongoing growth. With the grand opening of the new office and service center in Denver, Colorado, AlphaESS aims to enable millions of people to enjoy reliable, accessible and clean energy.
For more information, please visit:
SOURCE Alpha ESS USA, Inc.