AlphaESS Envisions Energy Transformation at ASEAN Sustainable Energy Week 2023
Bangkok, Thailand, September 1st, 2023 -- AlphaESS took center stage during the ASEAN Sustainable Energy Week 2023 (ASEW) held at the Queen Sirikit National Convention Center (QSNCC) in central Bangkok. This marked the 33rd edition of the premier international exhibition and conference focusing on renewable energy within the ASEAN region. The event garnered substantial attention, drawing in a significant gathering of industry professionals specializing in renewable energy from Thailand and across Southeast Asia.
AlphaESS showcased its cutting-edge energy storage solutions catering to both commercial and residential sectors, effectively addressing diverse demands in ASEAN countries. With a focus on the thriving commercial and industrial landscape in the region, AlphaESS presented the latest STORION-H30 air-cooling outdoor cabinet alongside the quality-proven STORION-T50/T100 system. This garnered the attention of local business operators and decision-makers who sought to optimize solar and energy storage solutions to ensure consistent power supply, especially during challenging peak hours of the national grid.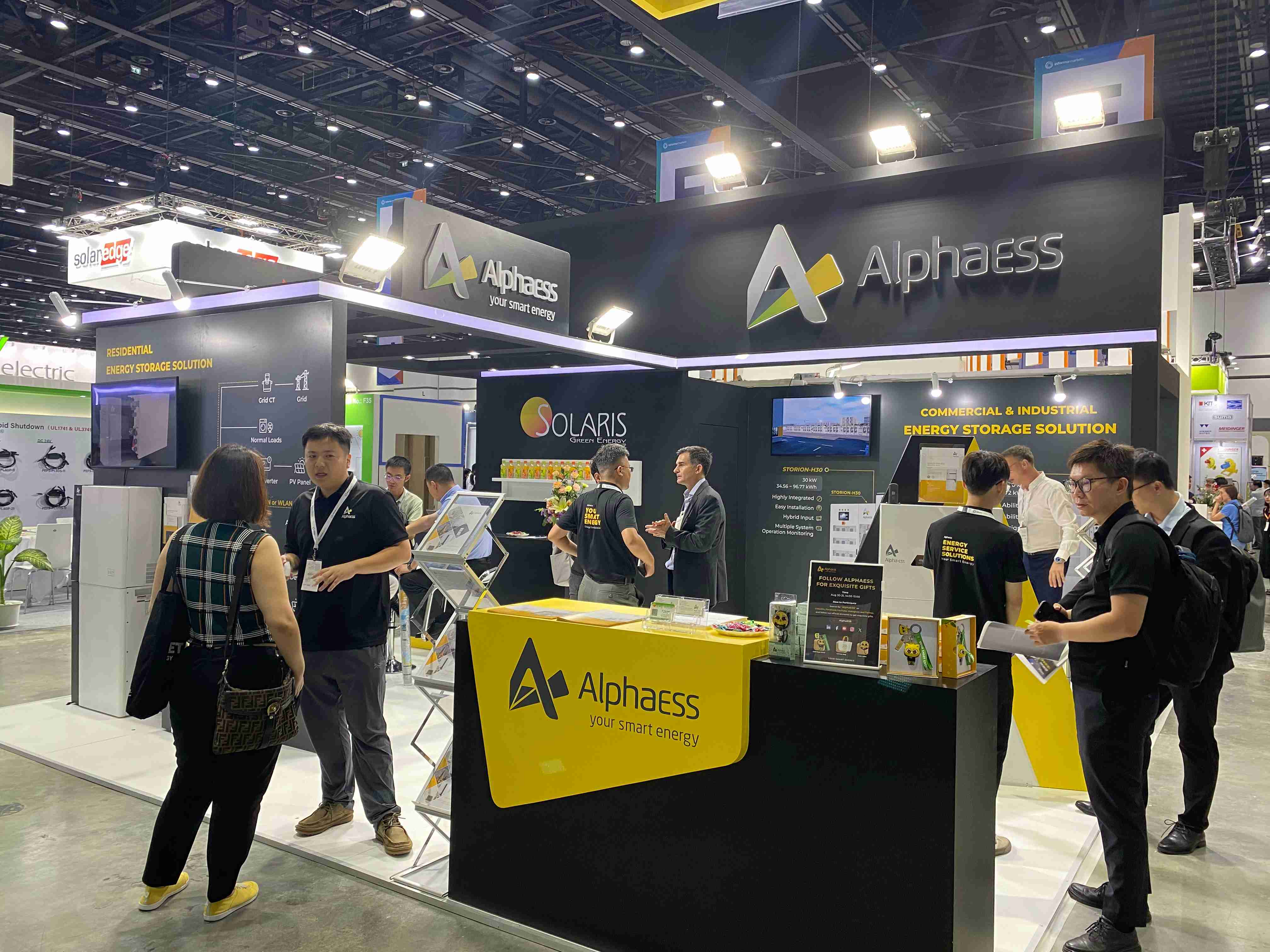 Simultaneously, the event showcased AlphaESS' newest residential offerings, featuring the SMILE-G3-S3.6/S5/B5 and SMILE-G3-T12~20 models, alongside the well-received SMILE-T10-HV. The array of single-phase and triple-phase residential energy storage systems resonated with attendees, providing regional customers the autonomy to choose products tailored to their needs, and promoting environmental preservation through the adoption of renewable energy.
AlphaESS envisions Thailand and other emerging markets in Southeast Asia as pivotal players in the ongoing energy transition, owing to their swiftly growing economies and burgeoning populations. In line with this perspective, AlphaESS is poised to provide all-encompassing solutions and tailor-made services that fortify energy efficiency and security in the region. Through strategic collaborations with local partners, AlphaESS aims to contribute significantly to fostering sustainable development and a greener future.
About AlphaESS
Founded in 2012, AlphaESS is a world-leading green energy storage solution and service provider. The company excels in providing tailored solutions for a wide range of applications, including residential, commercial, industrial, large-scale, and utility projects. Currently, AlphaESS has 15+ subsidiaries providing local services and 100,000+ systems actively running in 90+ countries, enabling millions of people to enjoy reliable, accessible and clean energy.