AlphaESS Spearheads Green Energy Transition with Cutting-Edge Solutions Unveiled at Intersolar & EES Europe 2023
Munich, Germany, June 16, 2023 — AlphaESS, a leading global provider of advanced energy storage solutions, made a triumphant showcase at the EES Europe 2023. The company unveiled its SMILE-G3 series for residential use and STORION-H30 for commercial use, demonstrating its commitment to a greener future through product innovation, superior customer service, and expanding global market presence.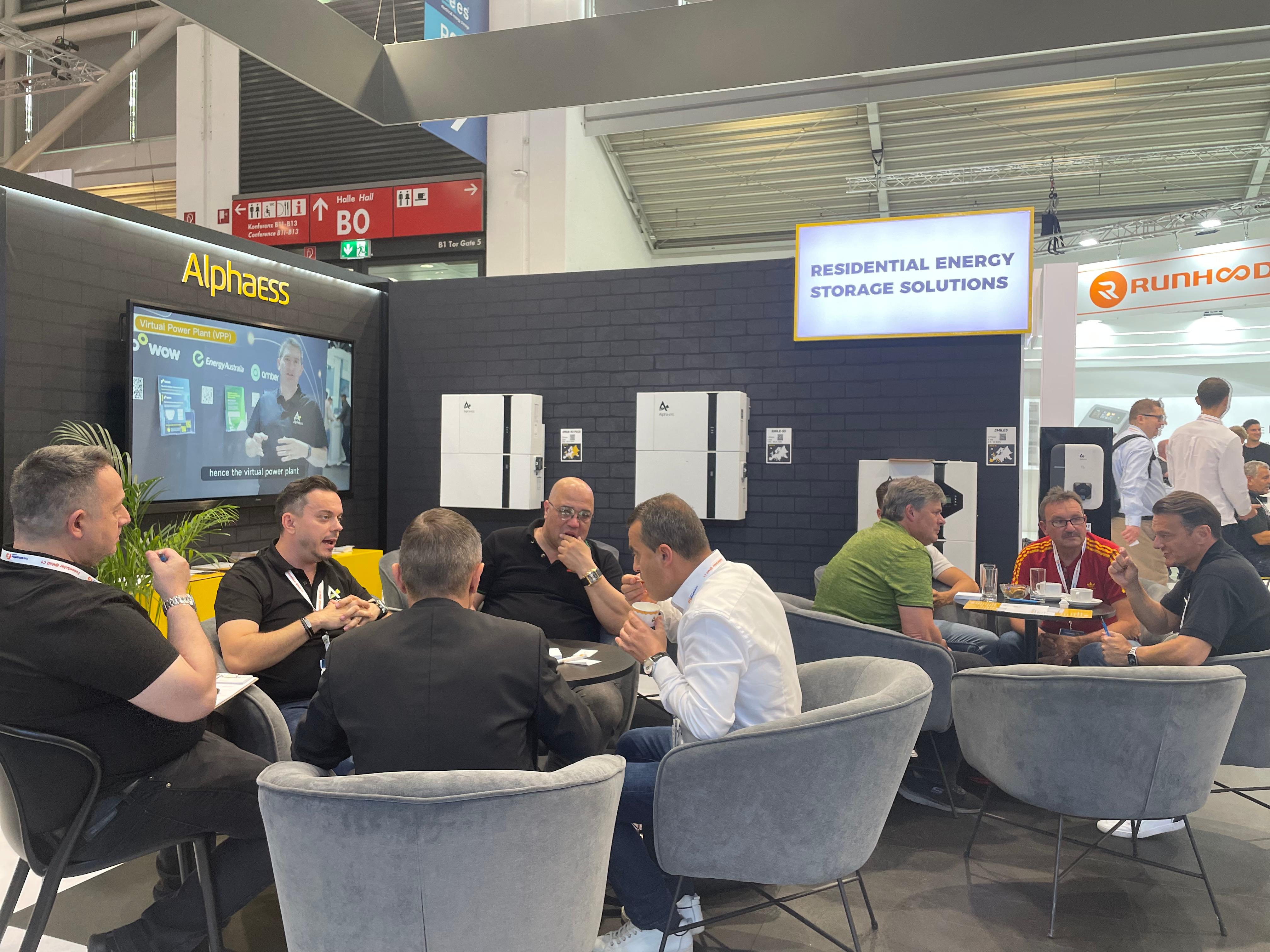 SMILE-G3 Series: A Game-Changer in Residential Energy Storage Solutions
Taking center stage at the product launch, the SMILE-G3 series offers a wide power range, catering to tailored solutions from 3.6kW to 20kW. For three-phase systems G3-T4~T20, alongside the 8.2kWh parallel batteries, the 3.8kWh series batteries are equipped with automatic bypass switches, ensuring continued functionality even if one battery fails. The single-phase systems G3-S3.6/S5/B5 incorporate a smart off-grid feature, facilitating automatic switching between the grid and diesel generators. All SMILE-G3 inverters possess a grid-forming function that allows them to create an artificial grid, securing the normal operation of external PV inverters during blackouts. This new series also support 200% PV input and 150% backup overload capability to meet the electricity demands of different customers.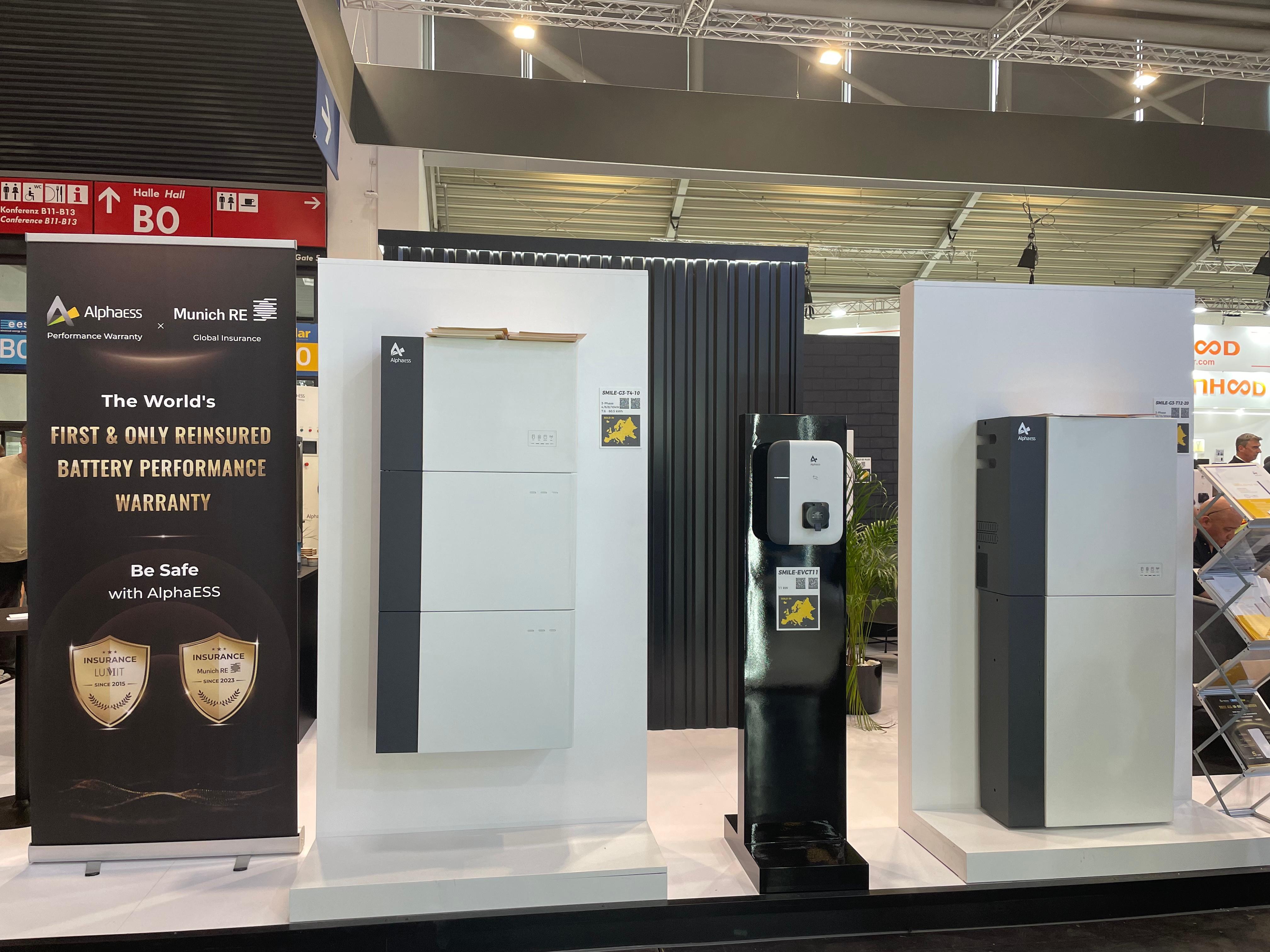 STORION-H30: Revolutionizing Commercial Energy Storage
AlphaESS introduced the STORION-H30, an advanced commercial energy storage solution that perfectly balances power and efficiency. The STORION-H30 boasts a plug & play air cooling design, enhancing safety and convenience. Its all-in-one module optimizes space utilization and facilitates easy installation, while the built-in 3-way MPPT ensures superior tracking efficiency. With seamless off-grid operation, it offers the flexibility to switch between on-grid and off-grid operations in a lightning-fast 30ms. Filling the industry's demand gap for 30kW output power, this launch represents a significant milestone for AlphaESS in commercial energy storage.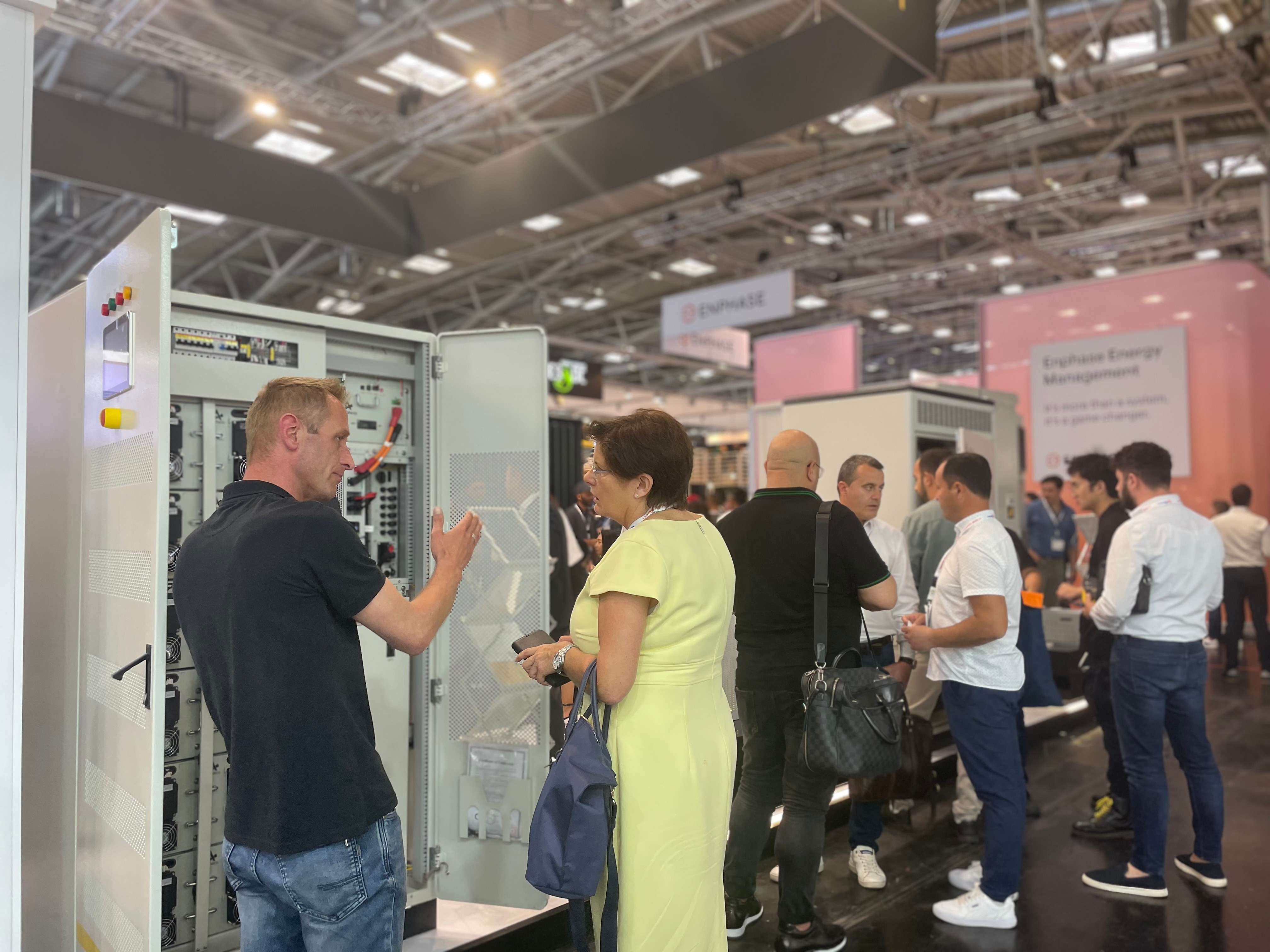 Partnering with Munich RE for Future Growth
Securing a new partnership with Munich Re will enable AlphaESS to offer a warranty against defects in materials and workmanship and guarantee performance satisfaction from 2023. Munich Re is one of the top providers of reinsurance, primary insurance and insurance-related risk solutions worldwide. Its global service map covers over 150 countries. With the new partnership, AlphaESS will ensure that customers enjoy long-term performance warranties for their residential energy storage systems, constituting a distinguishing feature to attract many more investors. This new coverage makes AlphaESS stand out from the booming battery market by making renewable energy more dependable and widely available.
About AlphaESS
Founded in 2012, AlphaESS is a world-leading energy storage solution and service provider. The company specializes in residential and commercial applications and delivers high-quality products. Currently, AlphaESS has 15+ subsidiaries providing local services and 90,000+ systems actively running in 90+ countries, enabling millions of people to enjoy reliable, accessible and clean energy.