AlphaESS Ranks the TOP 5 Supplier of the Global Residential Storage System in 2020
Recently IHS Markit has released the 2020 global residential energy storage shipment rankings. According to the report, global residential energy storage shipments increased to 4.5 GWh in 2020, and AlphaESS accounting for around 15% of the global marketing share has been identified being the leading suppliers in 2020.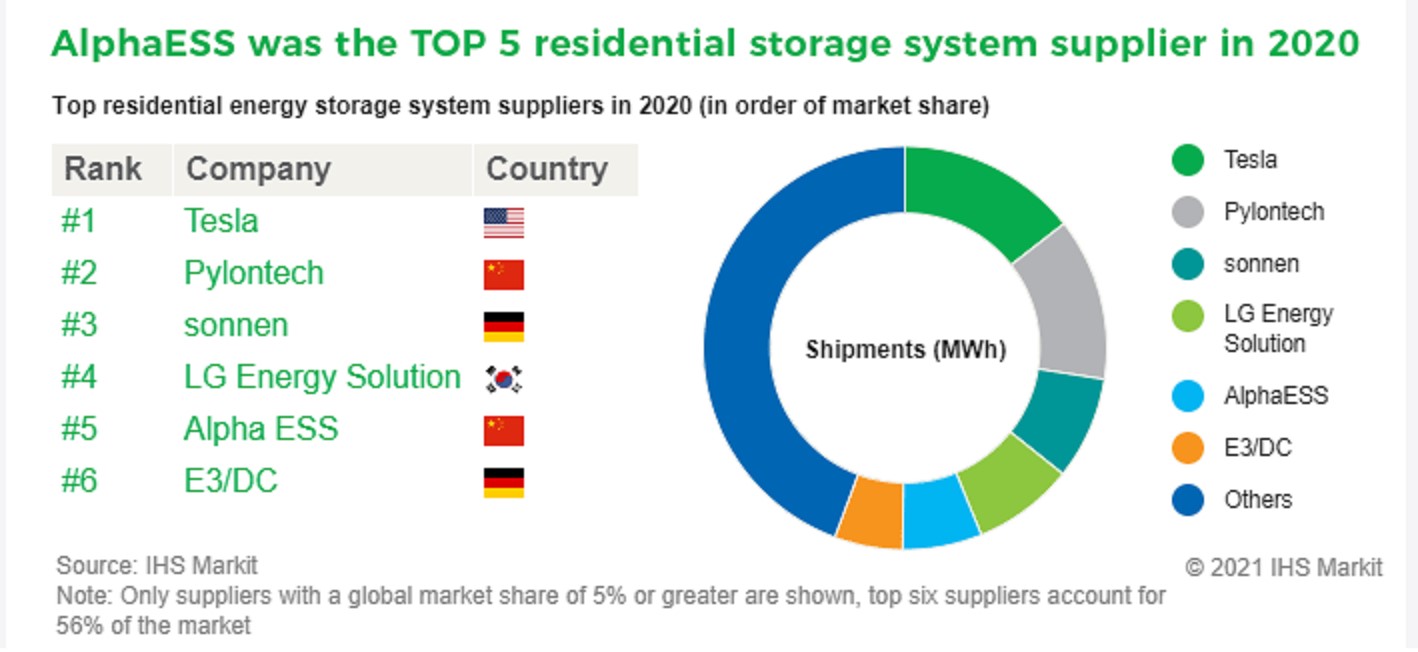 In 2020, AlphaESS achieved lots:
The Top Brand PV in Australia, as a result of a comprehensive survey carried out by EUPD Research among market intermediaries on brand awareness, satisfaction, customers' choice and distribution.
The 4th on the TOP List in the overseas shipments of electrochemical energy storage 2020, excluding the residential, as per CNESA (China Energy Storage Alliance)
The TOP 10 energy storage solution provider in Germany, one of the core markets as for the residential storage industry internationally. AlphaESS got 4% of the market share in 2020, even higher than that of Tesla.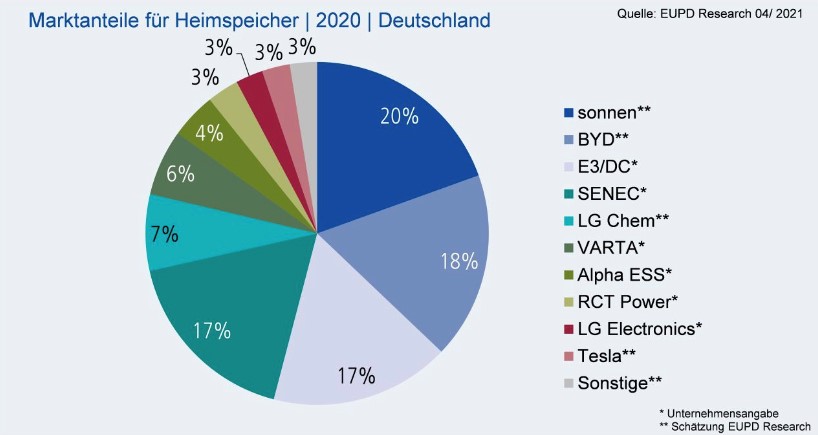 Early this year, AlphaESS has got the North America UL9540 and UL1973 certification for its mainstream products, issued by SGS and TüV Rheinland. This also means that the Alpha energy storage system is highly recognized by the North American or even the global market.
Since its inception, AlphaESS has focused on overseas markets, with wholly-owned subsidiaries in Germany, Australia, Italy, UK, Singapore, Japan, and Korea. Currently, the businesses have expanded to 60 + countries globally and installed more than 60000 energy storage systems. Production lines now have expanded from portable power station, the residential to the commercial & industrial, applied in various fields and subjected to multiple international standard certificates including IEC, TÜV Rhine, KBIA, and JET.