AlphaESS Is Selected As One of Top 100 Companies Global Cleantech 2021
Out of thousands of innovators, AlphaESS was named a 2021 Global Cleantech 100 Company by Cleantech Group.
CO2 emissions have fallen for the first time since the 2015 Paris Climate Accord and the pandemic has created a focus on resilience and systemic risk. We always said the 2020s would be chaotic, and that we should expect to have to work on solving the Climate Crisis through business unusual.
Delivering solutions that will take us from climate chaos to transformation, the 100 companies on the list represent the private, independent and for-profit companies best positioned to contribute to a more digitized, decarbonized and resource-efficient future.
Nominations come from five sources:
- The expert panel of 91 investor and multi-national corporation representatives
- Our i3 platform tracking the investment and partnership history of thousands of relevant companies
- Over 270 third-party awards where expert assessment has been applied
- Our sector analysts
- The global ecosystem * (i3connect.com/gct100/nominate).
This year's list includes innovators from 15 countries, with just over half located in the US and the rest hailing from Asia, Australia, Europe and the Middle East. The sectors covered include: Agriculture & Food, Enabling Technologies, Energy & Power, Materials & Chemicals, Transportation & Logistics and Resources & Environment.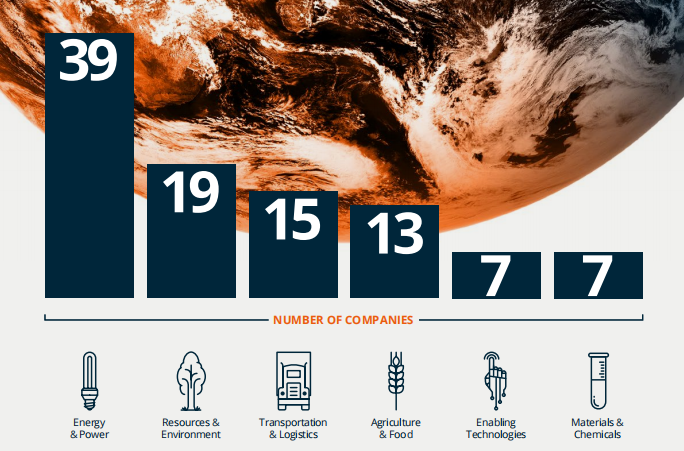 To meet many of the innovators and investors on the 2021 Global Cleantech 100 list, AlphaESS also attended the virtual events, Cleantech Forum Europe, 12-14 January

During the forum, Michael Michael Steininger, Marketing Specialist and Data Protection Officer of AlphaESS Germany hosted a 40-minute discussion session on Jan.12, starting with a presentation "Battery and what's next--perspective from China".
Meanwhile, AlphaESS encountered a lot of innovators as well as investors in the virtual booth.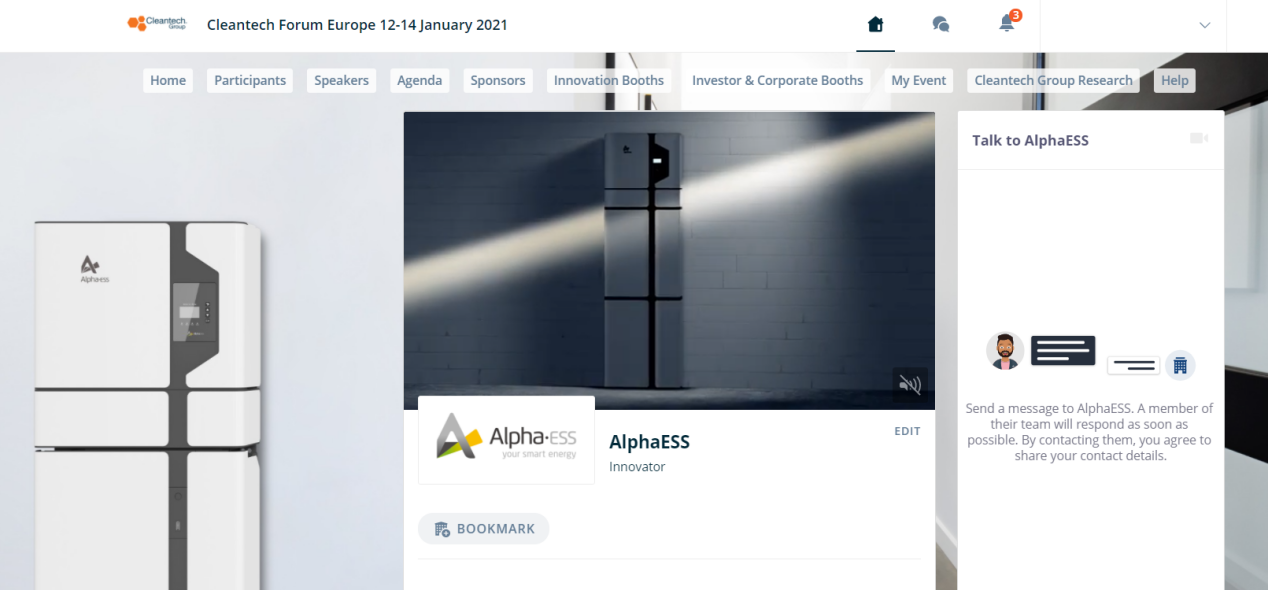 About Cleantech Group
At Cleantech Group, we provide research, consulting and events to catalyze opportunities for sustainable growth powered by innovation. We bring clients access to the trends, companies and people shaping the future and the customized advice and support businesses need to engage external innovation.
The company was established in 2002 and is headquartered in San Francisco with people based in London, Paris and Boston.