AlphaESS debuted in Japan at INTL SMART GRID EXPO with classic SMILE5 and brand-new PPS
--From March 3rd to 5th, AlphaESS has successfully co-exhibited with OKAYAKIDEN in the INT'L SMART GRID EXPO, providing energy storage solution for families and C&I.
INT'L SMART GRID EXPO is Japan's largest international exhibition showcasing various cutting-edge technologies and products related to smart grid and smart communities.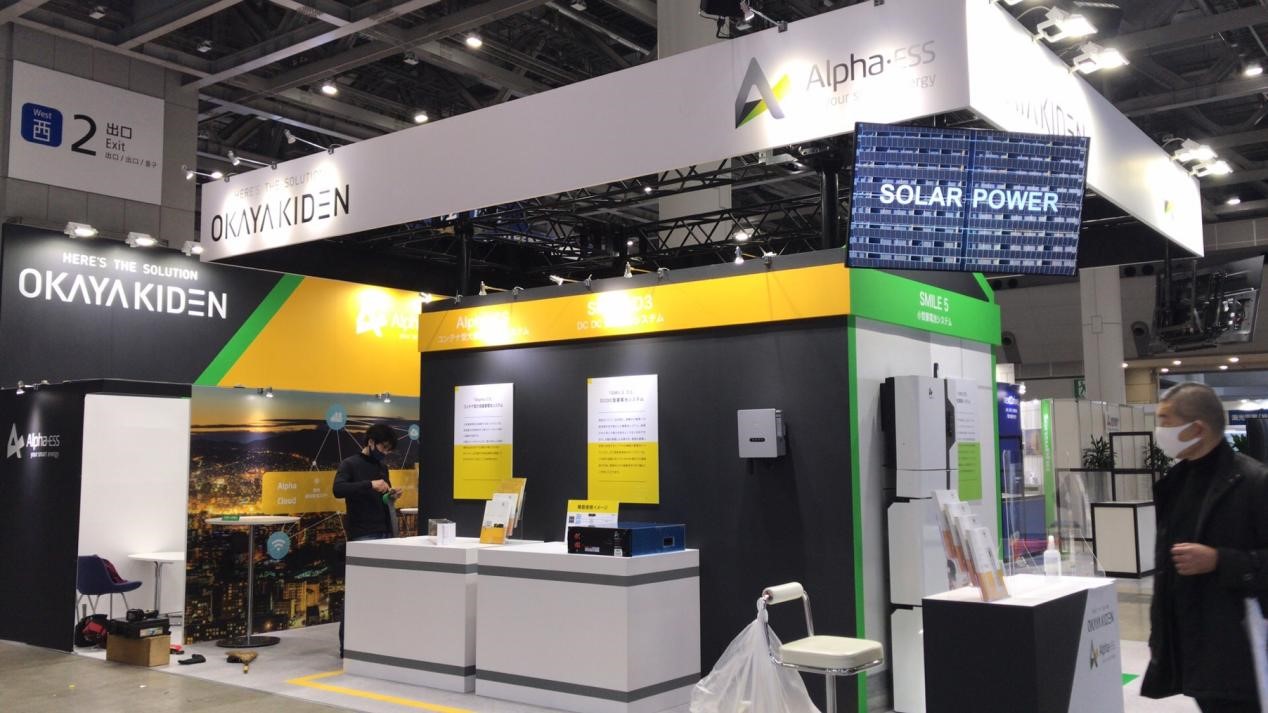 Since 2012, AlphaESS has attached great importance to technology research and development, continuously increased its investment in R&D. AlphaESS has already developed full-power energy storage products to meet the needs of different households, industrial and commercial users. Participating in INT'L SMART GRID EXPO this year represents our innovative and intelligent manufacturing capabilities of international standards in a further three-dimensional way.
In recent years, the momentum of the Japanese energy storage market has been extremely strong. Driven by natural disasters pressure such as typhoons and earthquake, coupled with the reduction in the scale of FiT subsidies, the Japanese energy market is shifting to self-consumption focused. AlphaESS captures the needs and opportunities of Japanese Storage market, focusing on the industry's cutting-edge trends, and conveying new technology and development to the industry.
For residential market, AlphaESS has brought up the brand-new portable power station (PPS) which is only available in Japan.
Mini SMILE is light, petty, and easy to carry. It can be used not only in daily use, but also in many occasions, such as outdoor activities, emergency backup for natural disasters, parties, electric vehicle charging, etc.
Other than that, the star product SMILE5, a 5kW all-in-one energy storage system (ESS), also gained so much attention in the EXPO.
More reason for choosing AlphaESS:
A. Won the iF and Red Dot Design Award and shortlisted for 2018 ees AWARD, our star product SMILE5;
B. Plug-and-play portable energy storage MINI SMILE with multiple application scenarios such as earthquake and disaster prevention, emergency power, outdoor camping, and on-board power;
C. Cost-effective DC/DC system
D. Being able to apply Off-grid, along with industrial and commercial system T50/T100 with UPS function;
E. Large industrial and commercial container models, many exhibits are displayed online and offline simultaneously.