AlphaESS continues to electrify villages in Myanmar
Early this year, AlphaESS has commissioned with Mandalay Yoma Energy a second phase of the electrification process to help increase the electricity supply to the local people in Myanmar.

For this Myanmar government's project, AlphaESS has already contributed 11 systems of solar-battery-diesel microgrid, with 500kW hybrid inverters and 1483kWh batteries, distributed in 11 villages in 2019.
Throw Back @ https://www.alpha-ess.com/Web/News-Detail.aspx?newsId=02f4e67a-f544-4c71-a208-e59feb999a36
And now it comes to a village named Pet Pye. For a set of 170kW PV, AlphaESS provides a solar-storage-diesel system of 100kW/400kWh, that consists of one T100 inverter outdoor cabinet plus four battery outdoor cabinets.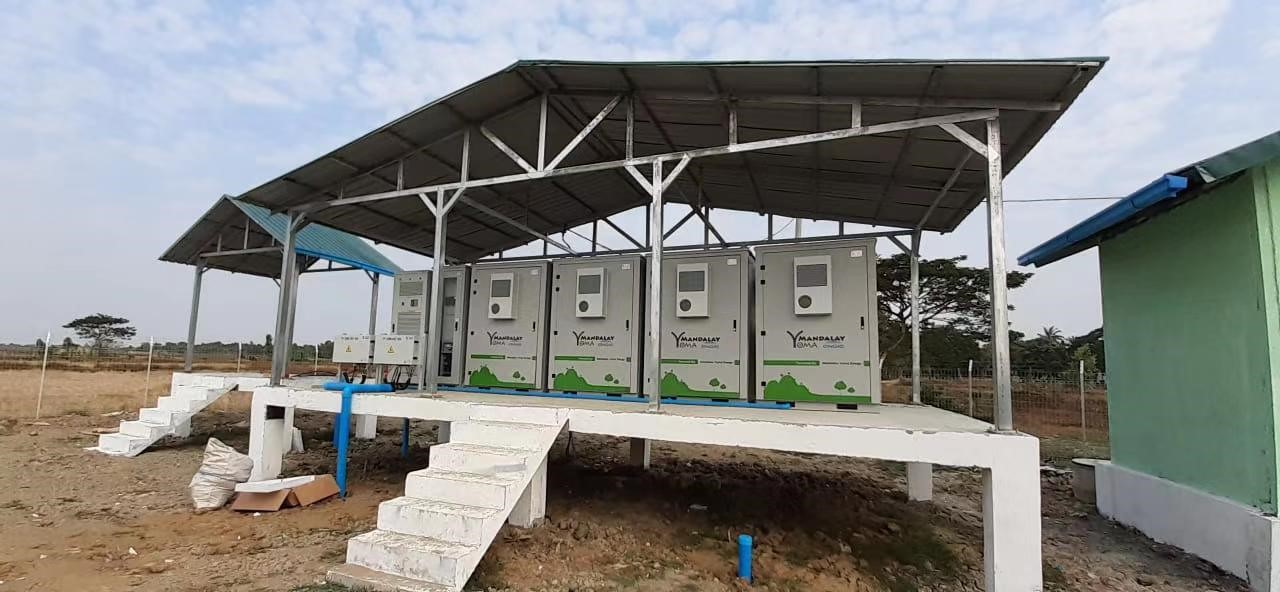 After decades of isolation, Myanmar started to rapidly open up 8 years ago, and according the World Bank, Myanmar's economy is expected to increase rapidly at least until 2030. Country is twice the size of Finland with nearly 60 million population. Its electricity infrastructure is very undeveloped, producing only 3600MW for the whole country and electricity consumption is expected to increase by 11 yearly until 2030 - reaching 8600MW by 2025 and 12600MW by 2030. According World Bank, Myanmar will need to invest USD 2 billion a year to meet this growth demand.
ENGIE,a French energy giant increasingly active in the off-grid clean energy space in India and Africa, now has teamed up with a Myanmar-focused off-grid energy specialist, Mandalay Yoma Energy, to help spur rural electrification across the Southeast Asian country with mini-grids combining PV, diesel and battery storage.
Mandalay Yoma was founded in 2014 and has taken a market leading role in Myanmar's PV mini-grid industry since then. All the firm's projects combine solar, energy storage and diesel power backup. These tend to use PV modules from JinkoSolar and LFP energy storage systems from AlphaESS. And the company has already provided power to 6,000 consumers, which is more than half of what the government achieved in the last two years.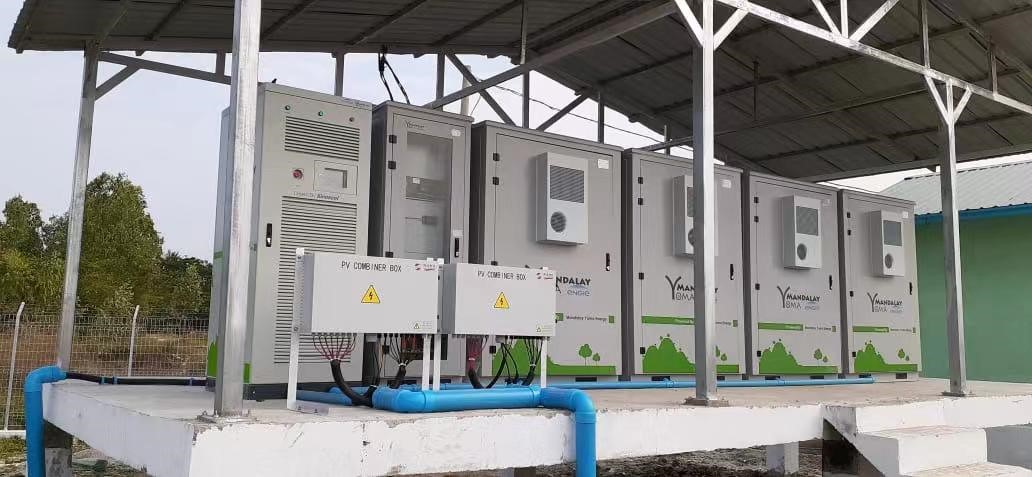 Under the partnership with ENGIE and Mandalay Yoma Energy, AlphaESS will continue to focus on Myanmar's national programme for total electrification by 2030, in a country that has at least 27 million people without access to power. Together with these powerful partners AlphaESS also wants to consolidate the leadership in the market and move onto bigger numbers to do 1,000 in the next 3-5 years, out of 30,000 villages which are unelectrified in Myanmar.
Solutions by AlphaESS are designed to provide longevity and serve for long time periods and can also be connected to the national grid. AlphaESS also designed containerized solutions, which integrate the batteries the inverters for faster mini-grid deployment.
All the projects will be under the country's DRD mini-grid programme that is aligned with the National Electrification Plan 2030, which is supported by US$400 million from the World Bank for the off-grid segment across both solar home systems (SHS) and mini-grids.
In the future AlphaESS will help to priorities implementation of solar mini-grids in villages that are far away from the national grid, which come at the last phase of electrification and that are too expensive to be connected through the main grid as it is.